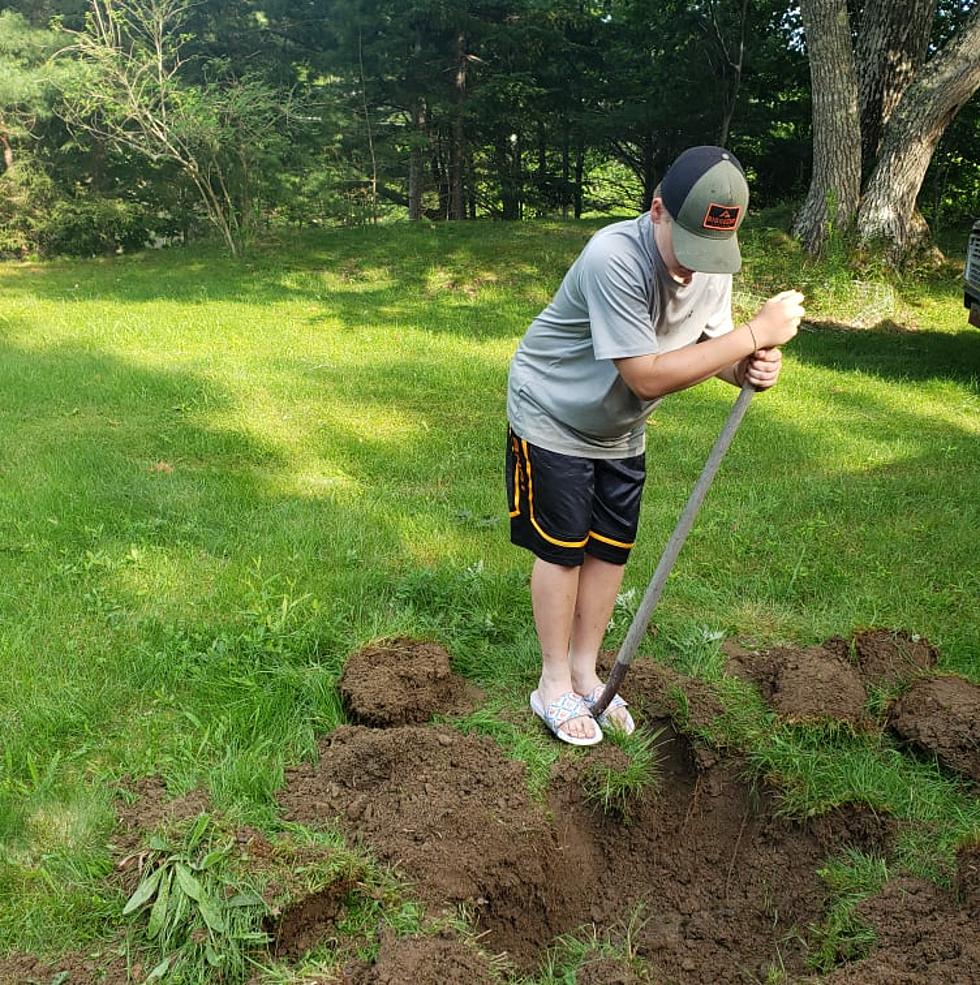 Hope for the Future – Young Mainers Like Mason
Photo Rhonda Damon
Downeast Maine is an amazing place to live and work. I have been honored to work in Downeast Maine for the last 20 years, and I am constantly amazed at the generosity of Mainers in the 35 years I have lived in Maine. I often say that Mainers take care of Mainers and those they love.
Let me tell you a story of such an instance! Last week I learned of a disabled man and his wife that needed their septic tank pumped out. It's something that needs to happen every 4 years or so. The problem was, that the elderly, disabled man couldn't dig down to the septic tank top himself, something he used to be able to do. He asked for help on Facebook, and offered to pay someone $50.00.
I saw this, as he's a Facebook friend of mine. I have a few more friends on Facebook than he does, and when I put this out there, we instantly had 4 or 5 people who wanted to help him, for free! Thank you to all who volunteered!
Today, Mason, a 13-year-old, who will be 14 next month, came over after camp and did the job! Mason didn't do it for the accolades, and he didn't do it for the $50.00. He did it because it was the right thing to do. He was a Mainer helping another Mainer! He did it in the 80-degree weather, and Mason didn't complain. He just did it!
Mason doesn't know that these pictures are up there. I asked Mason's grandmother to send them to me. If you see Mason please thank him. You did a good job! Thank you!
10 Items Found in Homes That Are Uniquely Maine
More From WDEA Ellsworth Maine