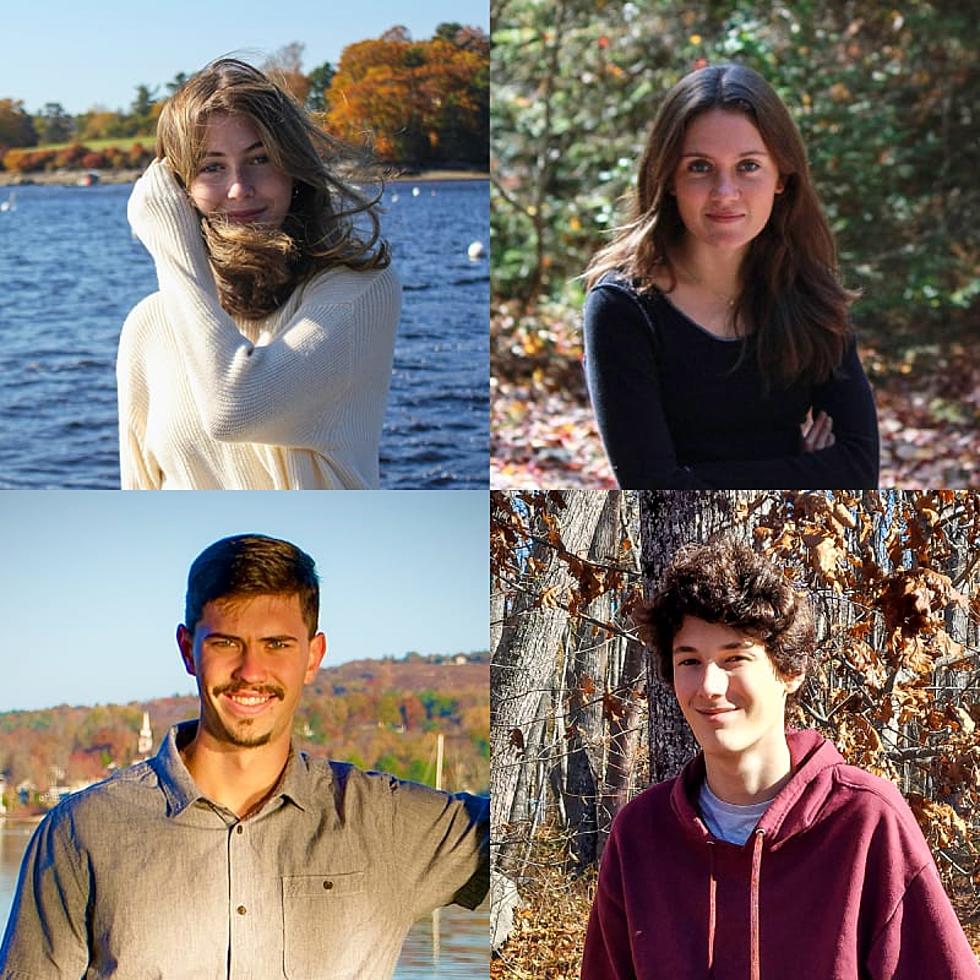 GSA Class of 2023 Honor Parts
Photos GSA
George Stevens Academy will celebrate the Class of 2023 with Class Night on Saturday, June 10, at 4 p.m. and hold commencement exercises on Sunday, June 11, at 2 p.m. Class Night is open to students, families, and staff. Commencement is open to the public. Both events will take place on GSA's front lawn.
Honor parts for the Class of 2023 also were announced recently.
GSA's valedictorian is Dell Davis-Batt, daughter of Galen Davis and Tom Batt of Brooksville.
During her high school years, Dell participated in soccer, tennis, International Team, and peer tutoring. She received the Brandeis Book Award for Social Action and Civil Engagement.
Dell will attend Bowdoin College.
GSA's salutatorian is Thea Dunham Crowley, daughter of Timothy Crowley of Blue Hill and Edith Dunham of Brooksville.
At GSA, Thea competed in cross country as well as indoor and outdoor track and field. She received the Bausch and Lomb Honorary Science Award, Anne Norton Sportsmanship Award, and PVC Scholar Athlete Award. She was selected for all-state teams in track and cross country and was named Runner of the Year in 2019 and 2021.
Thea will attend Amherst College.
GSA's first honor essayist is Azaiah Cole Nanson, son of Brian Nanson and Pamela Morgenthaler-Nanson of Blue Hill.
Nanson was on the math, basketball, outdoor track and field, and cross country teams. He received the Rensselaer Medal Book Award, PVC Scholar Athlete Award and other athletics and academic honors, was a College Board National Recognition Program Recipient, and earned top junior and senior honors in the Downeast Math League.
Azaiah will study exercise science for physical therapy at Springfield College.
GSA's second honor essayist is Ian Alden Bowden, son of Mary and Eric Bowden of Orland.
Ian participated on the math and sailing teams and competed in fencing at the Downeast School of Fencing.
Ian will attend Queen's University in Kingston, Ontario, where he will major in electrical engineering.
Maine Food Establishments Visited by Martha Stewart
Martha Stewart spends quite a bit of time in the Pine Tree State. Here are some of the fine local establishments she has frequented recently.
More From WDEA Ellsworth Maine