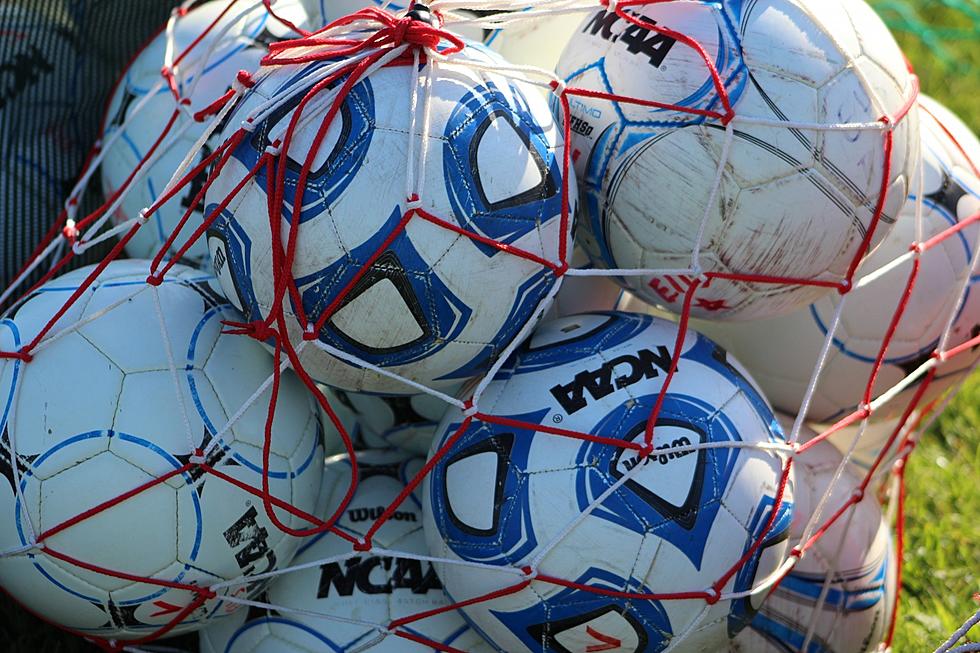 Fall 2021 MDI Soccer Schedules
Photo Chris Popper
Summer is flying by, and very shortly, in fact far too shortly we will begin the High School Fall Athletic Season. The MPA mandated hands-off period begins on Monday, August 2nd and tryouts are scheduled to begin on Monday August 16th for the MDI Trojans Boys and Girls Soccer Teams from 5 to 7 p.m.
Before that on Thursday August 12th there will be a meeting at 5:30 p.m for all incoming freshman and transfer students with a parent/guardian for those interested in playing a fall sport (including drama) and then that night at 6:30 p.m. there will be individual sport meetings.
Here are the Varsity Boys and Girls Soccer Schedules. Best of luck this season.
Any changes will be updated on the MDI High School Athletic Website Calendar
Girls
Wednesday August 25 at Orono 5 p.m. JV and Varsity Preseason
Monday August 30 at Bucksport 4 pm JV 6 p.m Varsity Preseason
Wednesday September 1 vs. Hampden 4 p.m. Varsity Preseason
Saturday September 4 at Presque Isle 1 p.m. JV and Varsity
Wednesday September 8 vs. Hermon 4 p.m. JV 6 p.m. Varsity
Monday September 13 at Foxcroft Academy 4 p.m.  JV and Varsity
Wednesday September 15 at GSA 4 p.m. Varsity
Saturday September 18 at Caribou 1 p.m. JV and Varsity
Saturday September 25 vs. Old Town 11 a.m JV and Varsity
Wednesday September 29 at Ellsworth 4 p.m. JV and 6 p.m Varsity
Saturday October 2 vs. Foxcroft Academy 11 a.m. JV and Varsity
Tuesday October 5 vs. Presque Isle 4 p.m. JV and Varsity
Friday October 8 at John Bapst 4 p.m. JV and Varsity
Monday October 11 at Hermon 11 a.m. Varsity Only
Tuesday October 12 at Hermon 5:30 p.m. JV Only
Wednesday October 13 vs. GSA 6 p.m. Varsity Only
Saturday October 16 vs. John Bapst 1 p.m. JV and Varsity
Tuesday October 19 vs. Ellsworth 4 p.m. JV and 6 p.m. Varsity
Boys
Wednesday August 25 vs. Orono 5 p.m. JV and Varsity Preseason
Saturday August 28 at South Portland Round Robin 9 a.m. Varsity Only
Wednesday September 1 at Hampden Academy 4 p.m. Varsity Only
Saturday September 4 at Presque Isle 3 p.m. JV and Varsity
Thursday September 9 vs. Hermon 4 p.m. JV 6 p.m. Varsity
Tuesday September 14 at GSA 4 p.m. JV and Varsity
Thursday September 16 at Foxcroft Academy 4 p.m. JV and Varsity
Saturday September 18 at Caribou 3 p.m. JV and Varsity
Saturday September 25 vs. Old Town 1 p.m. JV and Varsity
Tuesday September 28 at Ellsworth 4 p.m. JV 6 p.m. Varsity
Saturday October 2 vs. Foxcroft Academy 1 p.m. JV and Varsity
Monday October 4 vs. Presque Isle 4 p.m. JV and Varsity
Thursday October 7 at John Bapst 4 p.m. JV and Varsity
Monday October 11 at Hermon 1 p.m Varsity Only
Tuesday October 12 at Hermon 4 p.m. JV Only
Thursday October 14 vs. GSA 4 p.m. JV 6 pm Varsity
Saturday October 16 vs. John Bapst 4 p.m. JV 6 p.m. Varsity
Monday October 18 vs. Ellsworth 4 p.m. JV 6 p.m. Varsity
CHECK IT OUT: 100 sports records and the stories behind them
More From WDEA Ellsworth Maine