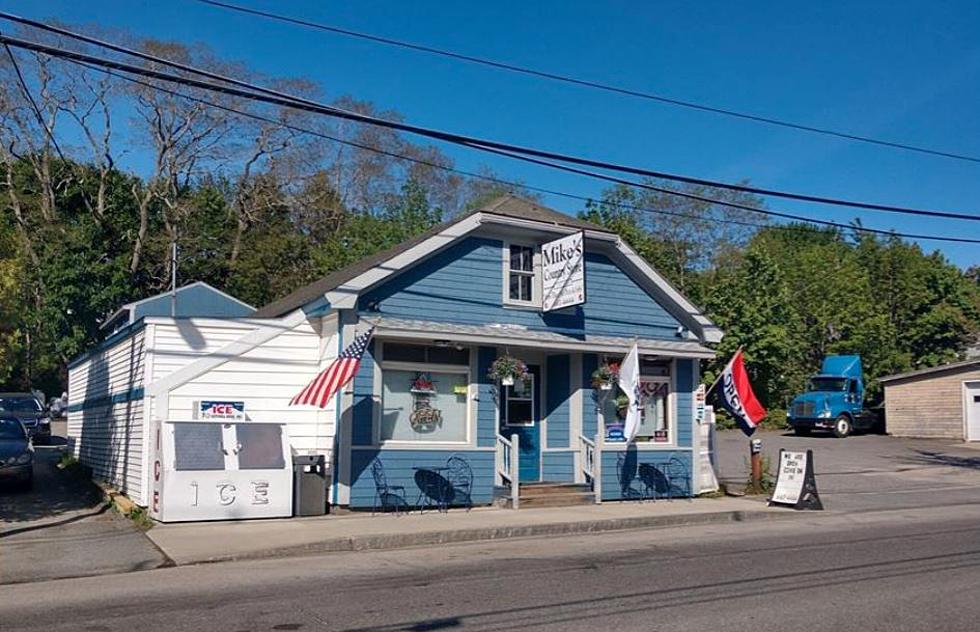 UPDATED: Ellsworth Landmark Mike's Country Store For Sale
Google Maps
Since 1897 the store has been a place for folks to stop by for supplies and for the gossip of the day.
Many of us remember Mike's Country Store and the Povich family very well from our days of growing up in Ellsworth. It was not uncommon to see proprietor Eddie Povich working behind the counter when stopping by to purchase the Sunday paper, a gallon of milk, a cherry Slush Puppie, and maybe even a can of worms with which to go fishing. The old store seemed to have it all and was certainly a definitive piece of Ellsworth history.
The building was built by Mike and Fanny Povich back in 1897, and it burned down during the Ellsworth fire of 1933. The couple then rebuilt the place and ran it until Mr. Povich passed away in 1942. His son Shirley then took charge of the business and ran it until his death in 1981, at which point his son Eddie took it over, running until he passed in 2008.
Most of us remember Eddie, all dressed in white with an apron manning the store when he wasn't off serving as part of the Maine Legislature. Eddie always had the latest news while giving an ear to his constituents so that he could serve them well in the state Legislature, all the while being quick to point out that you were only allowed one squirt of flavoring in that cherry Slush Puppie.
Guess this is now your chance to become part of Ellsworth's history.
The three buildings and the equipment within at 92 Water Street are currently for sale and listed at $214,900 by Better Homes and Garden/The Masiello Group.
The Ellsworth American reports today that Jeff Clark, the current owner of Mike's County Store will take the business name to a different building located at 59 Downeast Highway on the hill in Ellsworth.  Mr. Clark has already moved his bottle redemption center to the building that most recently housed a furniture store.
Look Inside The Most Expensive Home Currently For Sale In Maine
Brambletye is located at 6 East Road in Greenville and includes 256+ acres that stretch along the side of Moosehead Lake. Take a look around this impressive estate, which at $12.85 million is currently the most expensive home for sale in Maine.
Take A Look Inside The Least Expensive Home For Sale In Maine
Take a peek inside and out of this very slammin' and radical property, and if you find it to be totally off the hook, then hook up with the realtor for the lowdown.
More From WDEA Ellsworth Maine