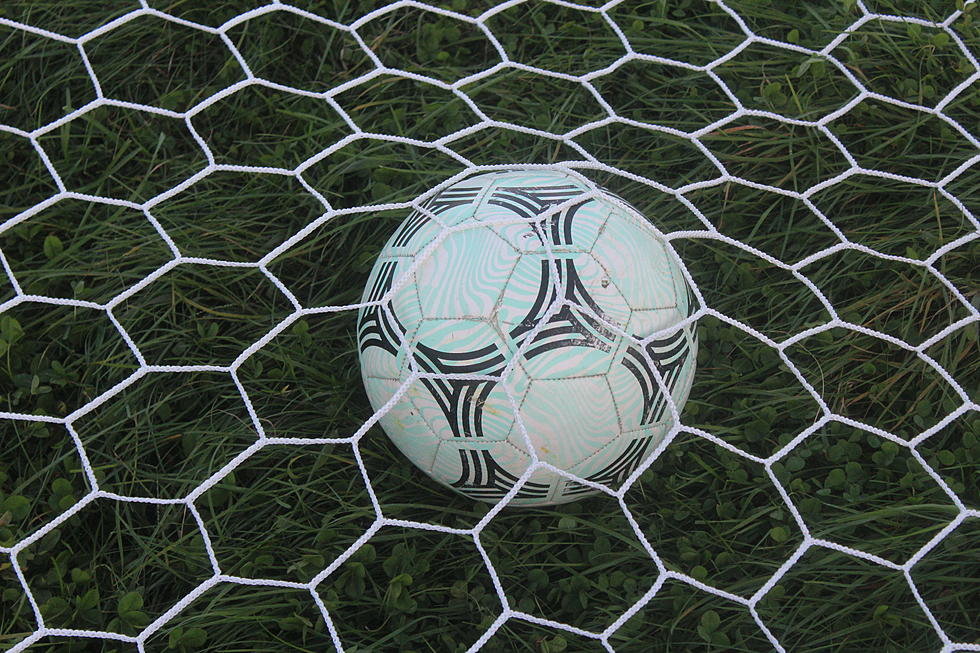 Ellsworth JV Girls Win Thursday 3-0 JV Boys Win Wednesday 6-0
Photo Chris Popper
The Ellsworth JV Girls Soccer Team beat Hermon Thursday afternoon 3-0 while the JV Boys Soccer Team beat the GSA Eagles Wednesday afternoon 6-0 at Del Luce Stadium.
Briana Kane scored Ellsworth's 1st goal after Taylor Libby's shot was deflected.
Layni Ray was knocked down by the Hermon goalie in the box, causing the referee to award a penalty king. Emily King converted the PK to make it 2-0
Mariah Rossi scored the final goal for the Eagles
Libby Kohr was in goal for the Eagles and recorded the shutout.
Wednesday afternoon Ellsworth beat GSA in the battle of the Eagles.Score was 6-0, Hollis Grindal had a hat trick scoring 3 goals for Ellsworth. He also had 2 assists.
Hunter Boles scored 2 goals and Ridge Weatherbee also found the back of the net.