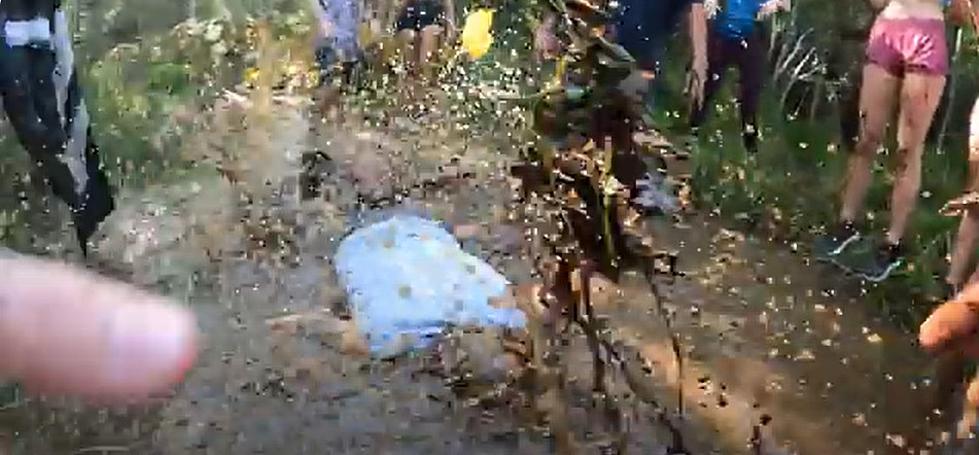 Ellsworth High School's Cross Country Mud Run [VIDEO]
Jamie Anderson via You Tube
There are certain traditions that school's sport's teams have, that chances are you just don't understand if you aren't a member of that team.
Case in point the MDI Swim Team's chanting of Husqvarna prior to a swim meet.
The MDI Country  Team heads into the Atlantic Ocean up to their waists for 15 minutes the day before the State Cross Country Meet.
Now you can add the Ellsworth Cross Country Team's Mud Run to these "strange" traditions!
You may have seen or heard the Ellsworth Cross Country Team running through Main Street in Ellsworth chanting E-X-C on Monday.
They then proceeded to take a dip to wash off. The good news is that Monday was in the 70's!
Good luck to the Eagles in the rest of your season!
More From WDEA Ellsworth Maine