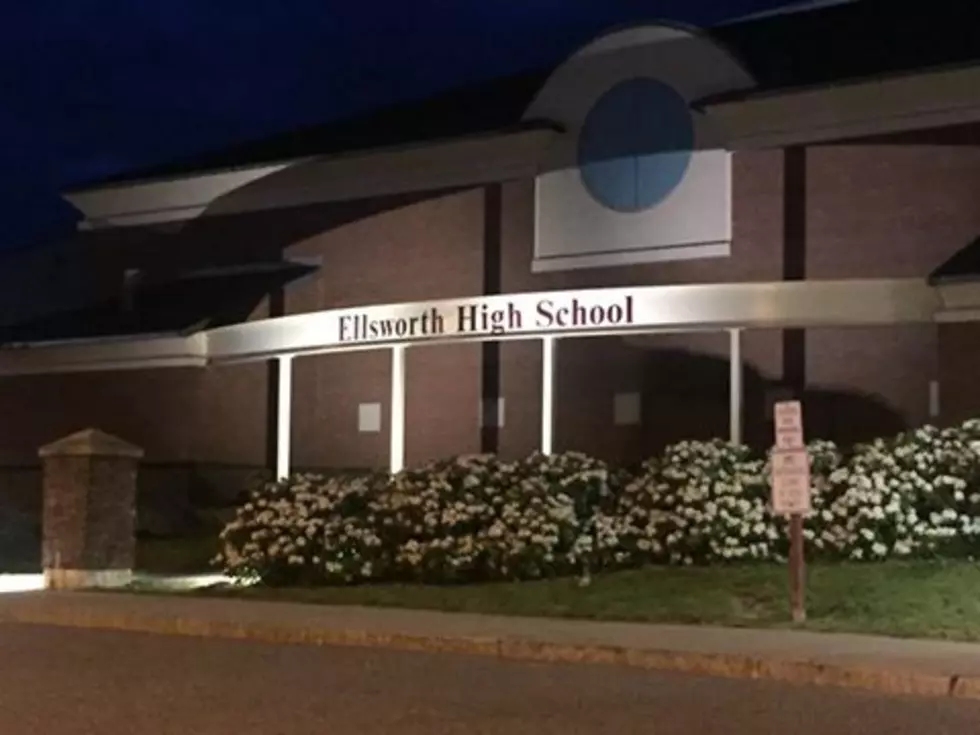 Ellsworth High School to Go Remote Monday September 20
Photo Ellsworth High School
Students at Ellsworth High School will be learning virtually today, Monday, September 20th.
Here is the Bell Schedule for remote learning at Ellsworth High School for Monday September 20th
The hope is that this will be just for the 1 day, which will allow the nurses and the COVID team to conduct contract tracing on a potential COVID case.
Hancock County Technical Center is open, and students from sending schools other than Ellsworth High School are expected to attend in person. Those from Ellsworth High School will attend via Zoom. Bridge Academy students will attend their classes remotely at Ellsworth High School
All extra and co-curricular activities after school are cancelled for Monday, September 20th.
Regardless of this event, everyone should be self screening every morning and NOT go to school if you or your child/children have a fever or don't feel well. Anyone with symptoms of COVID should be in contact with the school nurse.
Ellsworth's Northern Light Maine Coast Hospital has resumed their testing building in the parking lot across from the Hospital at 50 Union Street in Ellsworth. Testing will be available Monday - Friday 8 a.m. to 12 noon.
Testing is available for those who are  symptomatic or asymptomatic with an exposure. More information for COVID-19 testing is available at: COVID-19 - Northern Light Health
Testing is available by appointment only and will include a self-swab test; staff will not be swabbing patients (and parents will need to swab their children.) To schedule an appointment for Maine Coast, please visit: COVID-19 - Northern Light Health or call 844-489-1822.
$1.75 Million Island Paradise Is Ellsworth's Most Expensive Home For Sale
Would you jump into the pool or the lake? Decisions, decisions, decisions.
Wow, this place is really nice. A 6000 square foot, 4 bedroom, 5 bath island paradise with a big, beautiful pool as well. Sign us up!
Isle Wood is located at
452 Philips Way
in Ellsworth with 1000+ feet of shoreline on Branch Lake, the City of Ellsworth's water source. The water is crystal clear in both the lake and the pool for that matter.
The French-style home that was built in 1996 is located on an island with it's own bridge to the mainland, so if you dig privacy, then this is your place! It's also been renovated extensively and set up for year-round living.
We found it listed by Acadia Realty Group for $1.75 million and it includes over 5 acres of land, which gives you plenty of room to have the time of your life.
More From WDEA Ellsworth Maine