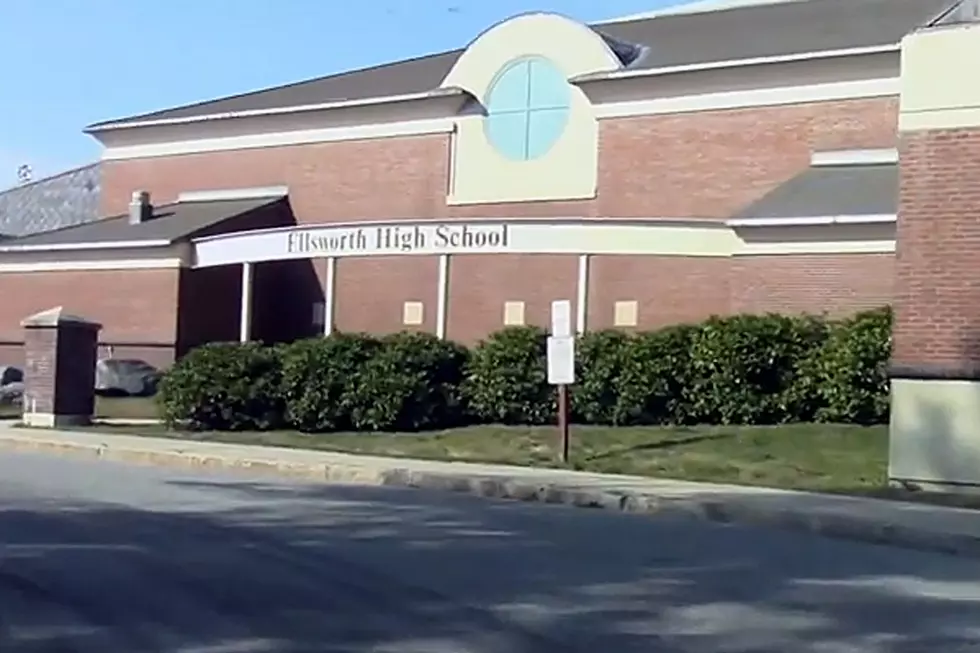 Ellsworth High School 2022-23 4th Quarter Honor Roll
Chris Popper
Summer is half over and we hope everyone is having a great summer! It's a chance to recharge and rejuvenate! Ellsworth High School released their 4th Quarter Honor Roll on Monday, July 17th.
Congratulations to all! Enjoy the rest of your summer and to those who graduated, best of luck in your future endeavors whether you're heading off to post-secondary school, military service, or in the workforce!
Grade 12
Highest Honors
John Allen, Ellie Anderson, Roman Barrett, Austin Chase, Skyler Clayton, Robert DiPretoro, Rachel Endre, Elizabeth Ford, Teiya Fountaine, Kate Friedell, Katherine Gell, Kaya Gray, Chloe Hooper, Jack Johnston, Briana Kane, Kahlan Keene, Natacia Lankist, Elizabeth Leaf, Eamon MacDonald, Taylor Mason, Caroline Mazgaj, Jazmine Morse, William Robbins, Mariah Rossi,  Abigail Young. 
High Honors
Solomon Barrett, Jordan Berry, Maren Bishoff, Thelan Bouffard, Garrett Brown, Amaya Colson, Drew Cote, Lucas Fenton, Emily Gagnon, Alyssa Gilley, Rylee Goller, Ethan Gross, Michael Harris, Peter Keblinsky, Wesley Keim, Leah MacPherson, Travis May, Hannah McBreairty-Frye, Owen McDonald, Silas Montigny, Drew Pierson, Dylan Pung, Destiny Ray, Landon Roberts, Isaac Rowell, Tanner Seura, Mercedes Ulichny, Hannah Wagstaff, Logan Williams, Deacon Woodman. 
Honors
Alex Bivins, Sophia Bukoski, Lindsey Cirard, Morgan Clifford, Shawn Commeau, Kylee Cote, Morgan Duhaime, Elizabeth Frost, William Garland, Savanah Grant, Annabelle Hackett, Chase Hardwick, Max Harmon, Savannah Hasham, Thomas Hilton, Lauren Judson, Emma Kidder, Spencer Kimball, Nicholas Koeneman, Ethan Leclerc, Leontae Levy, Mercedes Manosh, Addison Nelson, Luke Perry, Obrian Robinson, Jayla Ryan, Robert Springer, Samuel Wagenknecht, Kameron Waroway, Aliyah Washburn, Leah Wilson. 
Grade 11
Highest Honors
Noah Bubier, Emily Carber, Cruz Coffin, Matthew Cormier, Caramon Cotroneo, Dominic Hamm, Connor Hughes, Paige Johnson, Megan Jordan, Casey McDonald, Sydney Merchant, Sabrina Newenham, Miles Palmer, Jessalyn Parks, Elizabeth Pileski, Natalie Sawyer, Wyatt Simmons, Owen Staples, Mercedes Taungatu'a, Charly Weaver, Isaac Weber.  
High Honors
Alexander Boudreau, Wyatt Bragdon, Brooklynn Carter, Lawrence Chattley, Isiah Corson, Owen Frank, Kenneth Grant, Emily Hagarman, Natalie Hardison, Olivia Harmon, Jeordie HarperCunningham, Samuel Kaplan, Kelsie Lambert, Chance Mercier, Sara Moseley, Logan Pereira, Brooke Pirie, Kaela Springer, Kiera Springer, Madeline Springer, Chase Strout-Spofford, Rowan Tate, Ava VanDorn, Connor Wight, Noah Young.  
Honors
Maxwell Brown, Noah Bucci, Reese Carter, Shaelyn Carter, Heath Colley, Mia Cummings, Emily Desjardin, Cadence Fitzsimmons, Bianca Gilmore, Audri Goold, Reece Hellum, Josiah James-Chin, Hunter Jones, Rakeleigh Keeney, Kaelyn Keith, Logan Knight, Avie Larrabee, Isaiah Lord, Hannah Malcolm, Aaliyah Manning, Denise Ogden, Hannah O'Neil,  Marquis Palmer, Hannah Porter, Maeve Rodgers, Kamdyn Sargent, Aron Schaefer, Quentin Stone, Jemilee Williams. 
Grade 10
Highest Honors
Addison Atherton, Lily Bean, Miah Coffin, Noah DiDonato, Max Felix, Catherine Ford, Cady Gleason, Shanteena Griffiths, Brielle Grindle, Aedyn Hughes, Natalie Jagels, Annine Kovacs, Sydney Libby, Taylor Libby, Pablo Little-Siebold, Conor MacDonald, Kelly Malcolm, Elizabeth McDougall, Ella Montgomery, Elayna Ray, Adriana Richardson, Olivia Snow, Brynn Stephenson, Anna Stevens, Jayden Sullivan, Christopher Taylor, Kayli Tilden.  
High Honors
Darren Blair, Zachary Bray, Whitney Clarke, Austin Crowley-Dunn, Brandon Duffy, Aric Gleason, Hollis Grindal, Madilyn Hagney, Grace Jaffray, Dylan Kerns, Pandora Kimball, Brayden King, Olivia Leighton, Jadelle Longo, Felix Markosian, Tanner Mason, Abigail Radel, Elise Sargent, Alyssa Smith, Dekota Surette, Benjamin Tate, Ridge Weatherbee. 
Honors
Hunter Boles, Reginald Bunker, Abigail Burton, Logan Clark, Savannah Edgecomb, Kiana Ellison,Caitlin Freeman, Cadence Graves, Jordan Green, Hailey Holler, Luke Horne, Thomas Jude, Emily King, Daniel Lindsey, William McDougall, Desmond McNeil, James Osgood, Alexander Pyles, Ryan Richards, Jocelyn Scully, Livezey Sheehan, Wyatt Steen, Kobe Swett, Ava Thompson, Orion Wilson, Brooke Woods, Kadin Woods.   
Grade 9
Highest Honors
Taylor Ames, Kaylee Bagley, Jackson Barry, Jadyn Bell, William Blaisdell, Julia Boudreau, Drake Bukoski, Matthew Carber, Bailey Clayton, Haven Cotroneo, Dawson Curtis, Dawson Easler, Abigail Hagarman, Sophia Harmon, Alexa Hidri, Tyler Hollenback, Juliet Jewett, Olivia Jordan, Ethan Joy, Jordin Mann, Jovi Nightingale, Carly Sweeny, Zachary Szwec, Noelle Towne, Lauren Young, Elijah Zsori. 
High Honors
Lily Alley, Jackson Beal, Samantha Boddy, Olivia Dane, Connor Esty, Lily Goodrich, Derek Hallett, Abigail Hardison, Finley Harmon, Bryce Hart, Logan Hendershott, Whitney Jordan, Bridget Kutny, Kelvin-James Larrabee, Leilani Mcclay, Joseph McNeill, Jenna Moon, Martin Ngyuen, Caiden Pereira, Luke Radel, Alyxa Sawyer, Elora Terwilliger, Talia Tran, Selena Wilkinson.  
Honors
Sophia Beal, Chelsea Blair, Alexandria Brown, Dakota Burch, Sydney Carey, Brayden Chatto, Cassidee Cirard, Aaliyah Clark, Savanna Corson, Disa Croll, Margaret Devine, Noah Frost, Mason Grindle, Ryan Gross, Valedah Higgins, Phillip Holler, Caleb Jenkins,Caleb Jordan, Anthony Kimball, Brooke King, Kennedy Lambert, Tai Mai, Anthony Mcclay, Alexander McGowan, Cooper Mitchell, Maci Mitchell, Michael Perry, Jovin Pesek, Alexis Smith, Molly Smith, Makenzie Tibbetts.
LOOK: 20 American foods that raise eyebrows outside of the US
Stac



ker
compiled a list of 20 unusual and uniquely American foods that might raise eyebrows outside the U.S.
More From WDEA Ellsworth Maine