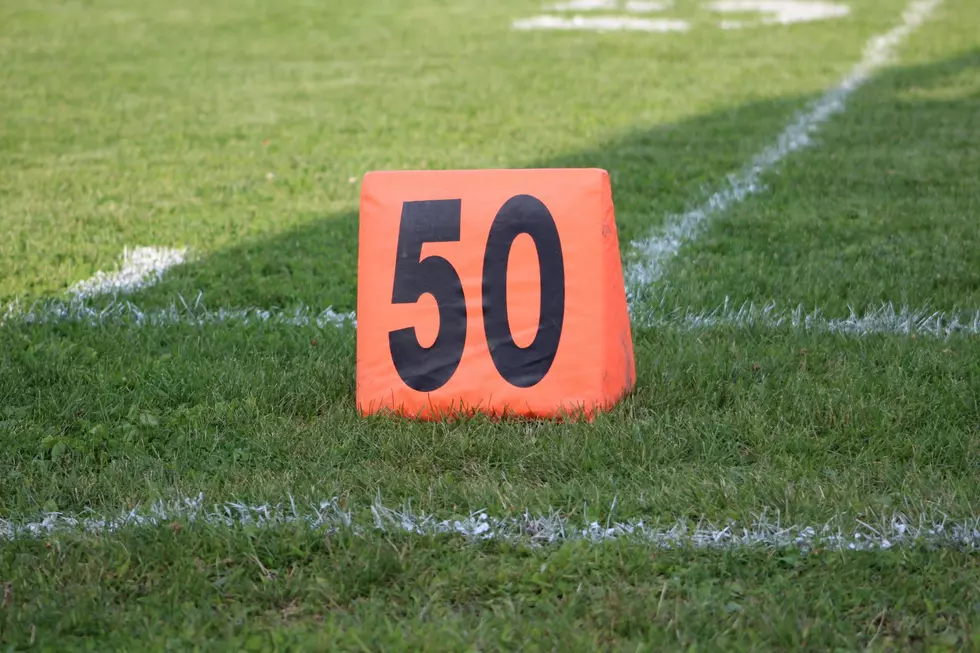 Ellsworth Football Coach's Show September 13 [AUDIO]
Photo Chris Popper
It will be a great night for football Friday, September 13th at Tug White Field at Ellsworth High School as Ellsworth and Gray-New Gloucester battle in a 8-man football game, with kickoff at 6PM.
WDEA's Chris Popper spoke with Ellsworth Head Football Coach Duane Crawford. Coach Crawford spoke about what the team had worked on this week in preparation for the game, any game day superstitions he had in light of it being Friday the 13th and a full moon and more!
The Ellsworth Football Team needs a public address announcer! You don't have to do play by play, just announce down and distance, how many yards were picked up etc. They are also looking to continue the tradition of collecting non-perishable food items to be given to the Loaves and Fishes Food Pantry in Ellsworth.
Check back as we will have a recap and stats over the weekend. Good luck Eagles!
More From WDEA Ellsworth Maine