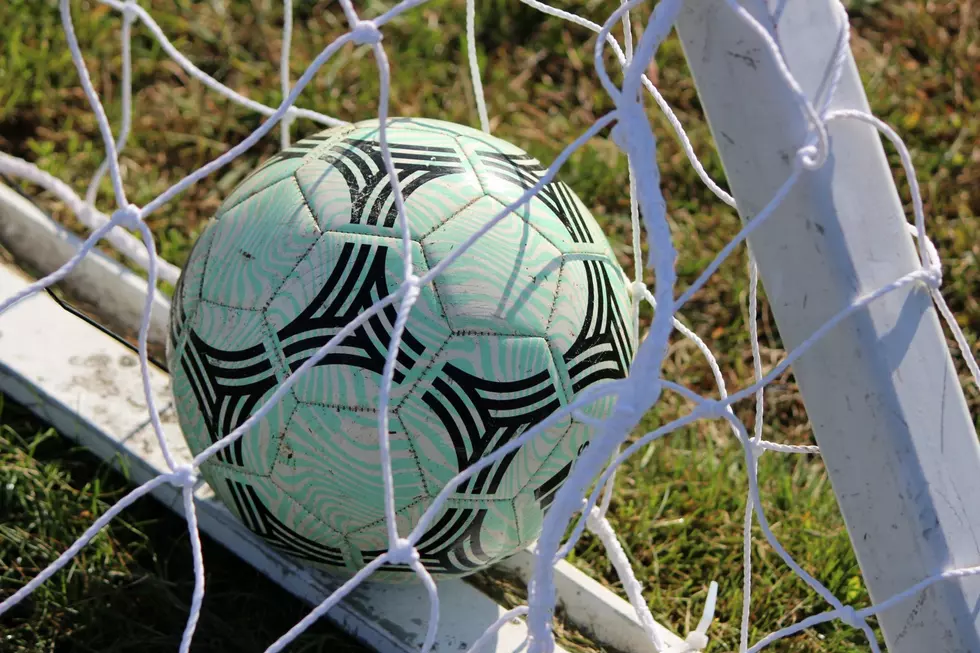 Ellsworth Boys Soccer Team Nipped by John Bapst 4-3
Photo Chris Popper
The Ellsworth Boys Soccer Team was nipped by the John Bapst Crusaders, Saturday afternoon, September 28th 4-3 in Overtime at Del Luce Stadium in Ellsworth.
Ellsworth took a quick 2-0 lead with Tulas Weaver scoring at the 14th minute and Colin Lacasse adding a goal at the 20th minute.
John Bapst scored at the 33rd minute, with Kaito Toya scored. The score remained 2-1 at the end of the 1st Half.
In the 2nd Half, Sam Holler put Ellsworth on top 3-1, scoring at the 68th minute. But John Bapst scored twice within 2 minutes to tie the game, when Aiden Valley scored at the 70th minute and Kyle Sidaway at the 72nd minute.
The game was deadlocked at 3-3 at the end of regulation. But Sidaway scored the golden goal in overtime to give the Crusaders the win.
Ellsworth is now 2-5-1 and host MDI on Wednesday, October 1st at 6PM
John Bapst is now 5-3 and will host Foxcroft Academy on Wednesday, October 2nd at 4PM
Thanks to Ellsworth Coach Lock for the information