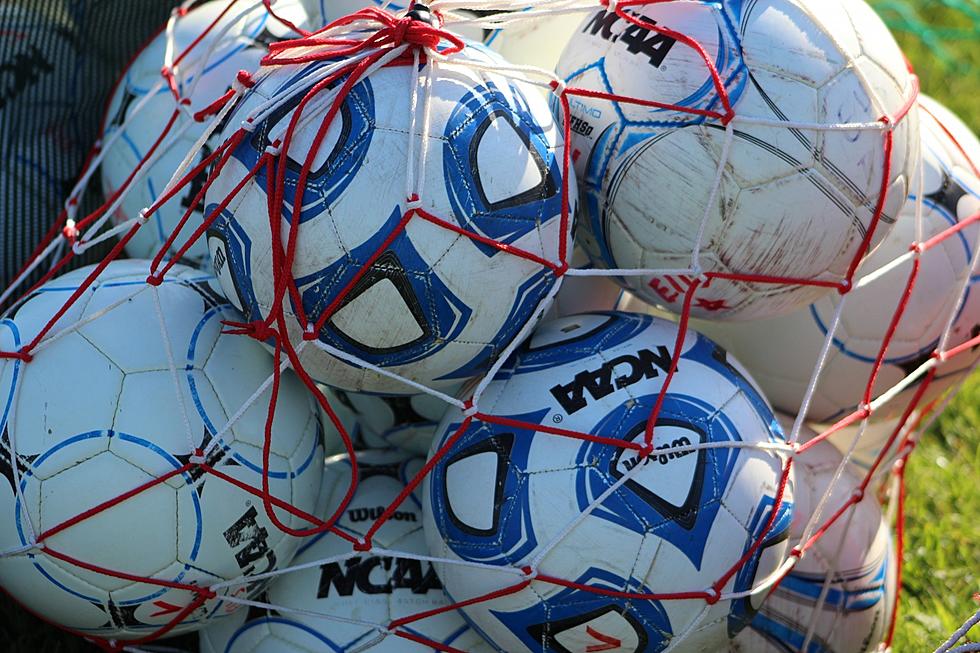 Ellsworth Boys Soccer Falls to Caribou 5-4 in OT
Photo Chris Popper
The Ellsworth Boys Soccer Team fell to Caribou up in Aroostook County on Saturday, October 5th 5-4 in overtime, with just 37 seconds remaining in OT
Ellsworth jumped out to a 2-0 lead  with goals by Sam Holler and Chase Johnson but Caribou scored on 2 penalty kicks to tie the score at 2-2.
Caribou took a 3-2 lead before Colin Lacasse scored to tied the score at 3-3.
Caribou scored again, but Sam Holler scored his 2nd goal of the game to tie it, before Caribou won the game with just 37 second left in overtime.
Colin Lacase, Tullas Weaver and Pacal Poirier each had assists for the Eagles.
Ellsworth is now 2-7-1 and will play host to Presque Isle on Wednesday October 9th at 5:30
Caribou is 8-0-1 and plays host to Brewer on Friday, October 11th at 7PM
Thanks to Coach Lock and Kylie Robidoux for the information