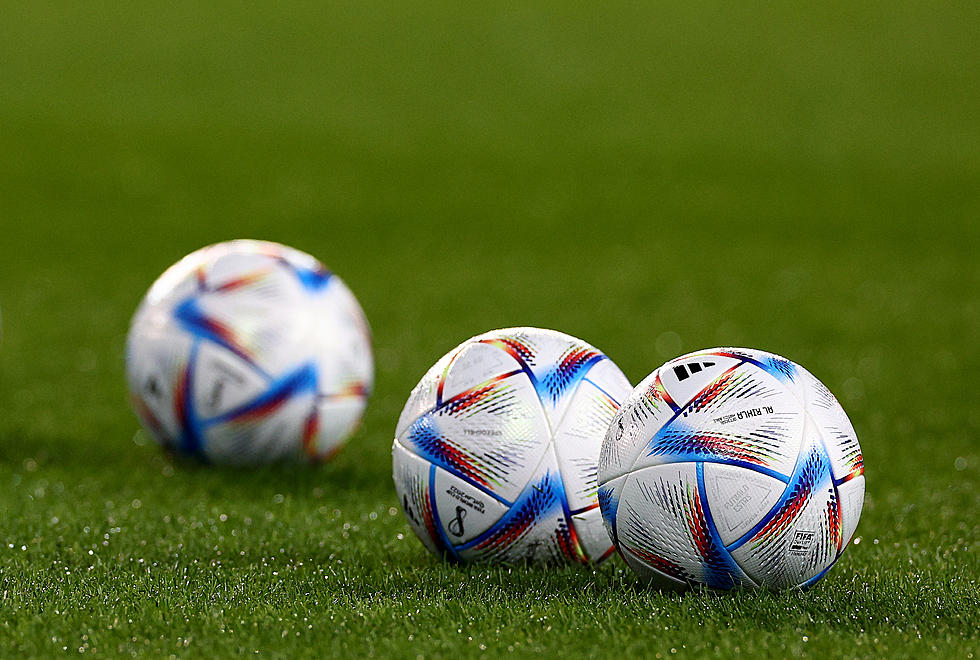 Ellsworth Boys' Soccer Beats John Bapst 3-1
Photo by Elsa/Getty Images
The Ellsworth Boys' Soccer Team improved to 2-0, beating the John Bapst Crusaders  3-1,  on Tuesday night, September 5th at Del Luce Stadium.
Scoring for Ellsworth were:
Cruz Coffin 1 Goal and 1 Assist
Kal Laslie  1 Goal
Porter Merrill 1 Goal
Scoring for John Bapst were
Ellis Columber 1 Goal
Oscar Martinez 1 Assist
Cooper Mitchell and Jackson Barry played in goal for the Eagles.
In the JV Game, the Crusaders beat the Eagles 3-0. Finn Hughes was in goal for Ellsworth.
Thanks to Coach Mark Ensworth for the scoring.
Ellsworth is now 2-0. The Eagles host the Caribou Vikings on Saturday, September 9th at 3 p.m.
John Bapst is 2-1.They will host the MDI Trojans on Thursday, September 7th at 4 p.m.
You can vote for the Week 1 Athlete of the Week HERE. You can vote Once per day, per device. Voting ends Thursday, September 7th at 11:59 p.m.
We would like to post High School Soccer, Golf, Field Hockey, Volleyball and Football Scores. If coaches or managers can email the golf results and soccer scores including goal scorers and goalkeepers to chris.popper@townsquaremedia.com we will write stories on the WDEA website for Downeast Maine schools and on the 92.9 The Ticket website for all Maine High Schools.
You can nominate a Maine High School Athlete for their accomplishments during the week September 4 - 9 HERE by Sunday, September 10th. We will then put together the list, on Monday, and then you'll then be able to vote on the nominees September 11 - 14 (11:59 p.m.) with the Fall  Week 2Winner being announced on Friday, September 15th. You can vote ONCE per day, per device
Please let us know in the email why you are nominating someone. Try to be specific with goals, yardage, times etc..
More From WDEA Ellsworth Maine