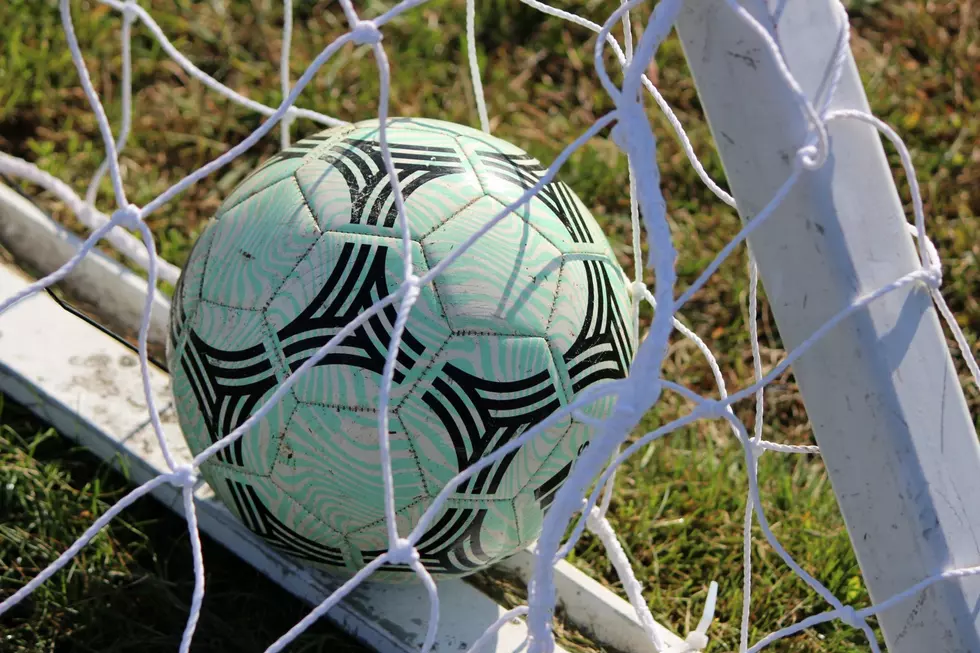 Ellsworth Boys Shutout Hermon 7-0
Photo Chris Popper
The Ellsworth Boys' Soccer Team shutout the Hermon Hawks 7-0 at Del Luce Stadium in Ellsworth on Wednesday night, September 27th.
Andres Rodriguez scored a hat trick to pace the Eagles.
Kals Laslie had a pair of goals and an assist.
Hollis Grindal and Caleb Jenkins each tallied a goal for the Eagles.
Ridge Weatherbee, Cruz Coffin, Luke Horne and Caleb Jordan each had an assist.
Cooper Mitchell and Jackson Barry each played in net for Ellsworth while Koda Allen was in goal for the Hawks.
Ellsworth is now 6-2 on the season. The Eagles will travel to play the MDI Trojans in Bar Harbor on Thursday, September 28th at 6 p.m.
Hermon is now 2-7. The Hawks travel to Old Town to play the Coyotes on Saturday, September 30th at 1 p.m.
In the JV game Hermon beat Ellsworth 3-1. Scoring in the JV game for the Eagles were Gavin Fontaine with a goal and Luke Radel with an assist. Finn Hughes was in net for Ellsworth
Thanks to Mark Ensworth for the scoring.
You can nominate a Maine High School Athlete for their accomplishments during the week September 25-30 HERE by Sunday, October 1st.  We will then put together the list, on Monday, and then you'll then be able to vote on the nominees October 2 - 5 (11:59 p.m.) with the Fall  Week 5 Winner being announced on Friday, October 6th. You can vote ONCE per day, per device. Please let us know in the email why you are nominating someone. Try to be specific with goals, yardage, times etc..
Please report scores, with goal scorers, stat leaders, photos of the golf cards etc, by emailing chris.popper@townsquaremedia.com
More From WDEA Ellsworth Maine