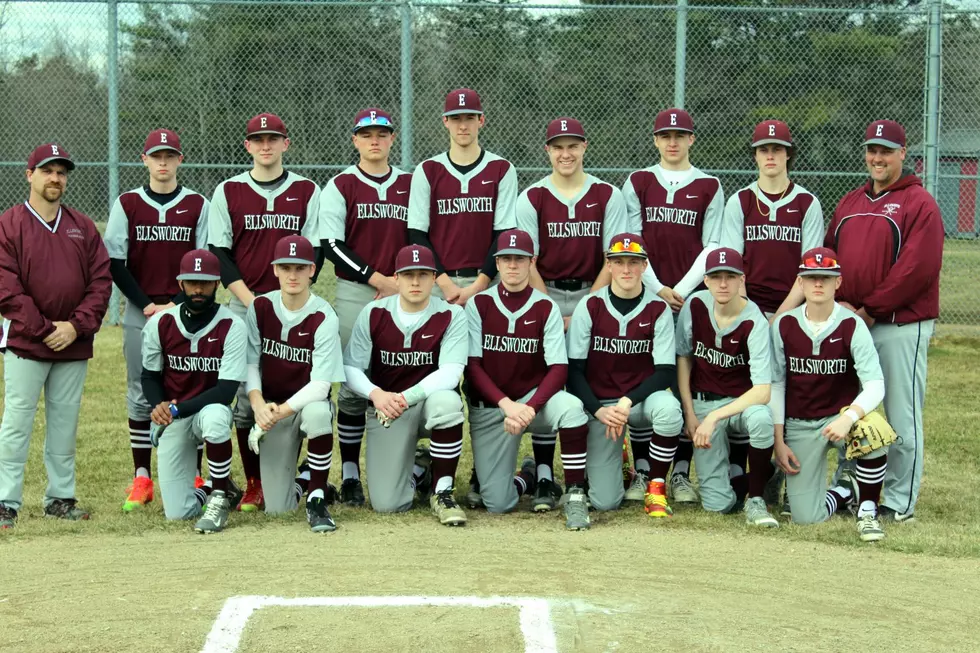 Ellsworth 1 Hits WA Wins 16-0
2017 Ellsworth High School Baseball Team Photo Chris Popper
The Ellsworth Eagle's Baseball Team traveled to East Machias on Tuesday, May 23rd and came away with a shutout win 16-0 as Brad Smith pitched a complete game 1 hitter, while striking out 7 and walking 3.
Ellsworth batted around in the 1st inning, scoring 5 runs. They added 4 runs in the 2nd inning, and 2 in the 3rd inning. They also added 5 runs in the 4th inning when they sent 9 batters to the plate.
Jack Lee had 4 hits, with a double and 3 singles. Jared Hamilton had a double and single and Sam Horne and Devin Grindle each had 3 singles for Ellsworth.
Nevin Rhodes had Washington Academy's lone single.
Ellsworth is now 9-4 on the season and will play host to Foxcroft Academy on Saturday, May 27th at 12 Noon.
Washington Academy is 4-9 and will play host to Calais on Wednesday, May 24th at 4:30 PM.
Thanks to Shannon Curtis for the stats.
More From WDEA Ellsworth Maine