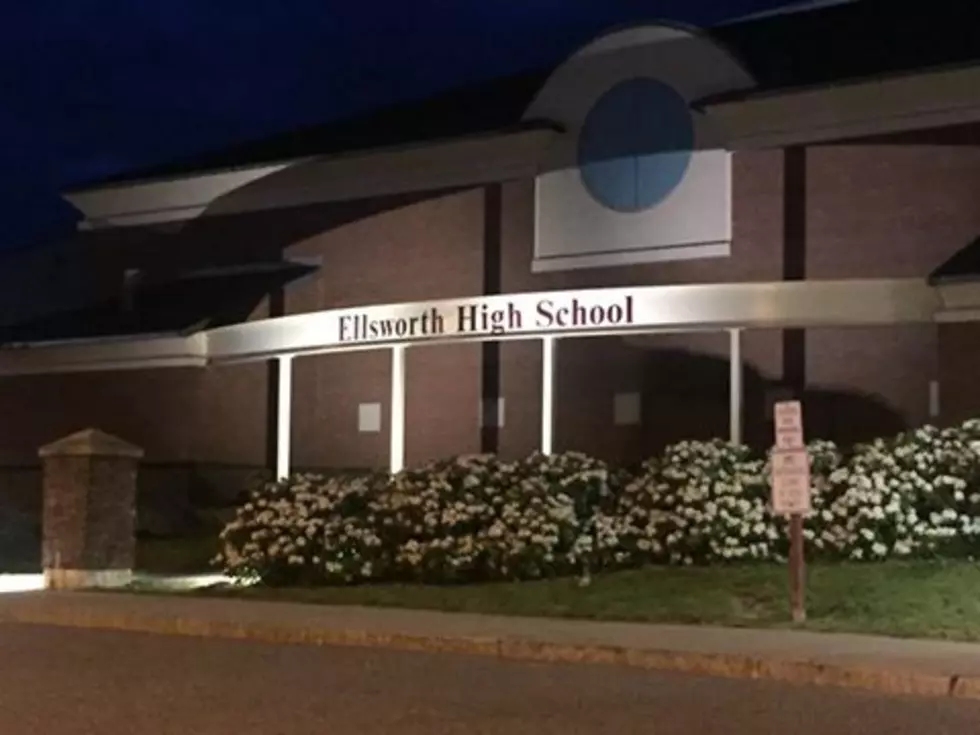 Photo Ellsworth High School
Ellsworth High School is set to induct their 1st Sport's Hall of Fame Class on Saturday, October 14th at an induction dinner at Ellsworth High School from 6 PM to 8 PM . The Class will be introduced at halftime of the Friday night football game vs. Orono on October 13th. The initial Hall of Fame Class is comprised of 11 members.
Tickets for the induction dinner are $12.00 and may be purchased at the door, but you are asked to call the High School at 667-4722 to reserve your place.
The Inaugural Class Members are
Jamie Dunn - Cross Country and Track
Jamie was one of the first elite runners from Ellsworth High School. She was a Penobscot Valley Conference Champion in 1977 and 1978, an Eastern Maine Champion in 1978 and an State Champion in both 1977 and 1978, She participated in the 1978 Junior National Olympic Meet and finished 40th. She graduated from Ellsworth High School in 1980. Jamie lives in Southern Maine with her husband and 4 children.
John Edes - Basketball
John played varsity basketball from 1950 to 1954 and finished his career with 1285 points. During his 4 year career Ellsworth won consecutive Eastern Maine and State Championships in 1953 and 1954. John was first team All Eastern Maine in 1952, 1953 and 1954. He was also First Team All New England in 1954 and was Honorable Mention as a member of the North-South All American Team in 1954.
Brian Higgins - Coaching
Coach Higgins is the winningest soccer coach in the state of Maine high school history. He coached the Eagles for 42 years and during that time his teams won 18 Eastern Maine Championships and 4 State Championships. His final record was 566 wins, 103 losses and 45 ties. Every player going through his program in the last 42 years played in at least one Eastern Maine Championship Game. Brian was named the National High School Coaches Association Girl's Tennis Coach of the Year for 2017. His Boy's and Girl's Tennis Teams have won a combined 14 Eastern Maine Championships and 1 State Championship.
Charlie Katsiaficas - Coaching
Coach Katsiaficas coached at Ellsworth High School for 5 years and during that time coached the best teams Ellsworth High School has ever had. The 1953 and 1954 Eastern Maine and State Championship teams are some of the best teams to ever play in the State of Maine. In 1954 Ellsworth made it to the semi-finals of the New England Championship held at Boston Garden. The Eagles lost to a powerful Hillhouse team from New Haven, Connecticut who had an enrollment of 3000 students while Ellsworth High School had 295 students. Coach Katsiaficas later became a very successful basketball official at the high school and collegiate level. The gym at Ellsworth High School is named in his honor.
Becky Lock - Soccer and Track
Becky was a member of the girl's soccer team that won back to back Eastern Maine Championships in 1998 and 1999. She is the all time leading goal scorer in the history of girl's soccer at Ellsworth High School. She was also a very successful track athlete. She finished 1st in the State of Maine Long Jump and competed in a Regional Meet in Boston.
Louis Luchini - Cross Country
Louis is probably the most decorated single athlete to graduate from Ellsworth High School. He was a State Champion in Cross Country in 1997 and 1998. He won the New England Championship in 1998. Louis competed in the National Cross Country Meet in Florida his senior year and finished 2nd in the country. He has multiple state team titles and still many course records in the State of Maine. Louis continued his running career at Stanford University then later ran professionally for Nike. He is currently the Ellsworth High School Cross Country Coach.
Rob Pendergist - Track
Rob graduated in 1989 but still holds many State Track records. His highest achievement was as National Champion in the Pentathalon. In Outdoor Track he holds the state Record for the Javelin at 210 feet and 9 inches and the 110 Meter High Hurdles record of 14.5 seconds. Rob also has still standing Indoor Track records; the State High Jump Record of 6 feet 7 inches and the Long Jump Record of 22 feet and 7 inches.

Dick Scott - Soccer, Basketball and Baseball
Dick is the Bench Coach or the New York Mets, but while at Ellsworth High School he was an accomplished 3 sport athlete. He was a 3-time All-State selection in soccer and 2-time All-State selection in basketball. He was drafted out of high school by the New York Yankees in 1981 which started a long playing and coaching career in minor and major league baseball.
Jack Scott- Football, Basketball and Baseball
Jack is considered one of the best athletes to ever play Maine high school sports. A Bangor Daily poll in 1981 named him as the State of Maine leading payer from 1940-1980. He was part of the successful 1953 and 1954 undefeated State Championship Team in basketball that participated in the New England Championships. Jack finished his high school playing career with 1057 points and was named All State and All New England in 1953 and 1954. He was also a member of the All North Team his senior year, which is comparable to the McDonald's All-American Team.
Tim Scott - Soccer, Basketball and Baseball
In Tim's Senior Year, 1988, he was awarded the Maine Sunday Telegram Athlete of the Year for his accomplishments in 3 sports. He went on to have a great career in Baseball at the University of Maine, but his most documented awards come from Basketball. He finished his playing career with 1831 points, which is the most by any Ellsworth High School player. His team won the Eastern Maine Basketball Championship in 1988 remembered as the Tim Scott "Miracle Minute". His senior year he was recognized as the Maine Sunday Telegram Player of the Year, MABC "Mr. Basketball", Converse All Star All-American, USA Today All-American, All-State 1st team and All Eastern Maine from 1984-1988.
Stuart Taylor - Coach
Coach Taylor was the Boy's Basketball coach during the State Championship years of 1964 and 1966. He had a 30 year career in education and most of that was spent in the Ellsworth School Department. He served as the Ellsworth Junior High Principal, Assistant High School Principal and Athletic Director and High School Principal from 1983 until he retired in 1987. The gymnasium at the Ellsworth Middle/Elementary School is named in his honor.
More From WDEA Ellsworth Maine