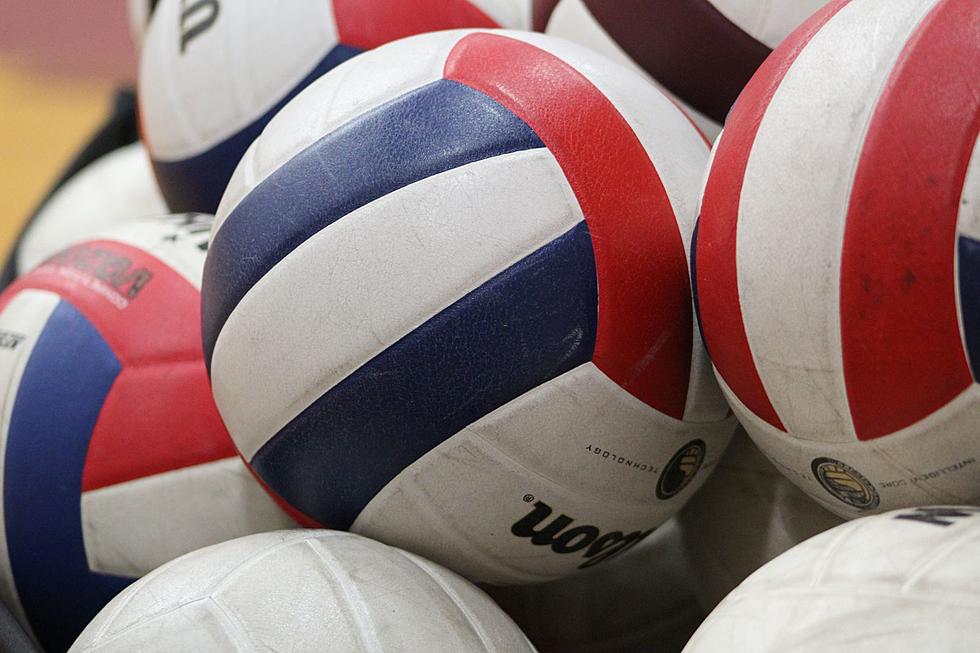 EHS JV Volleyball Falls to WA 2-1
Photo Chris Popper
The Ellsworth Eagles JV Volleyball Team fell to Washington Academy Thursday, September 6th 2-1. The individual game scores were 22-25, 25-23, 10-15.
According to Coach Joie Torsiello
If I can say one thing about this game it's that the girls felt what it was like to play as a real team for the first time. They had each other's backs, played the game well, and never gave up. Whether they were on the bench or on the court you could see their excitement, it was infectious!. Although it was ultimately a loss for the books, it was a win for our team and I couldn't be anymore proud. Now that they got taste of the game there is no stopping them, you'll see.
Ellsworth JV Stat leaders
Jocelyn Jordan 2 Aces, 8 Digs
Taylor Clark 13 Service Points, 5 Aces
Alli Dorr 7 Assists
Sydney Garrity 4 Aces, 4 Digs
The Eagles are back in action Saturday, September 8th when they play host to Gardiner
More From WDEA Ellsworth Maine