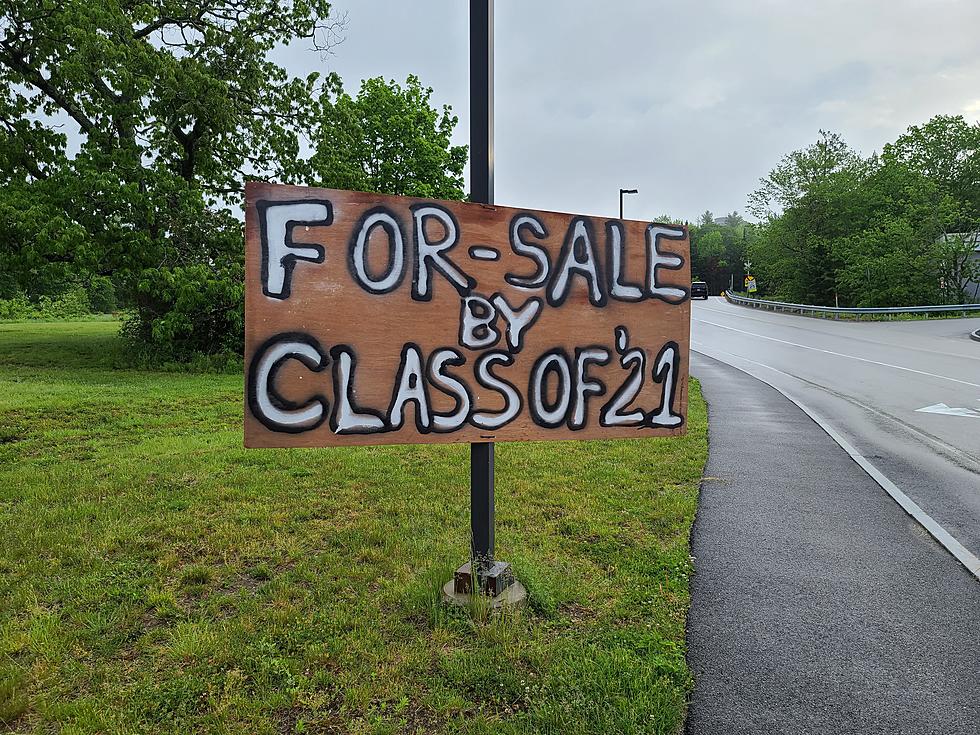 EHS Class of '21 Potentially Solves Housing Crisis and Returning Millions to City Hall
Ellsworth High School For Sale Signs
A year after the Ellsworth High School Class of 2020 toilet papered the school in the midst of the Great Toilet Paper Shortage of 2020, the Ellsworth High School Class of 2021 has potentially solved the housing crisis and returning millions to City Hall by putting Ellsworth High School up for sale!
For sale signs dotted Lejok Way and the entrances to Ellsworth High School Friday morning, June 4th, the last day of school for the Class of 2021
I'm sure that the Class of 2021 figured that since they "survived" remote learning for the school year, future classes could learn remotely as well.
With the real estate shortage and lack of staff housing, you can imagine that someone with millions could make a killing, buying the school, and turning it into dorm-style housing! Imagine the hundreds of staff that could live at Ellsworth High School year round! That could potentially solve the problem of "no housing" for those wanting to work in Ellsworth or on the Island.
And think of the money that would be returned to the Ellsworth Citizens! With the proceeds from the sale, there wouldn't be the need for a tax hike for years, and quite possibly taxes could be reduced!
The School Board would have to be a little creative to find a place for the basketball teams to practice and a gym, but perhaps they could put something up by the middle school with their potential million dollar payday.
Or perhaps this was just a Senior Prank
You can check out prior Ellsworth High School Class Pranks below
More From WDEA Ellsworth Maine