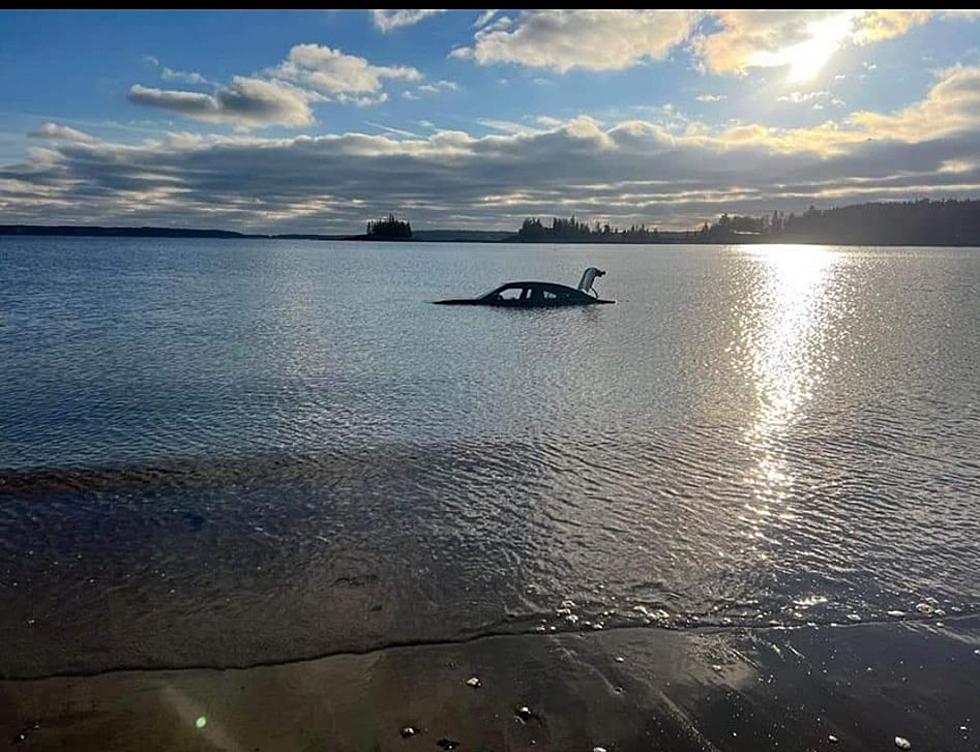 Donuts on Seal Harbor Beach Leads to a Car Bath [UPDATE]
Photo Ilyanna Ossanna
Update 12/30 - 8:55 a.m. - We spoke to Island Towing. They went and towed the vehicle which was stuck to the frame in the sand at midnight, and it was some kind of dark! They were a bit worried about putting another vehicle on the beach. They let the vehicle drain in the parking lot across from the beach and then brought it to their shop in Town Hill Thursday morning. DEP is coming to look at the beach Thursday morning.
UPDATE 3:14 p.m. - Going down for the count!
Seal Harbor Beach on December 29th is a pretty desolate place. But you shouldn't go on the beach and do a bunch of donuts! Why? Well... Let's let the photo speak for itself!
Not sure if the driver got dizzy from all those donut circles, or if they just got caught in the wet sand, with the low tide at 12:23 this afternoon.
We are told that there's a tow truck on scene, but not sure if they have a long enough cable to hook onto the vehicle. Time's ticking... the next high tide is at 6:32 p.m. and sunset is at 4:03 p.m.
Regardless it's not a good way to end 2021, and for sure the driver's wallet will be a little lighter too!
25 Essentials to Keep in Your Vehicle During the Winter Months
It pays to be prepared for any situation when driving in Maine during the winter.
More From WDEA Ellsworth Maine