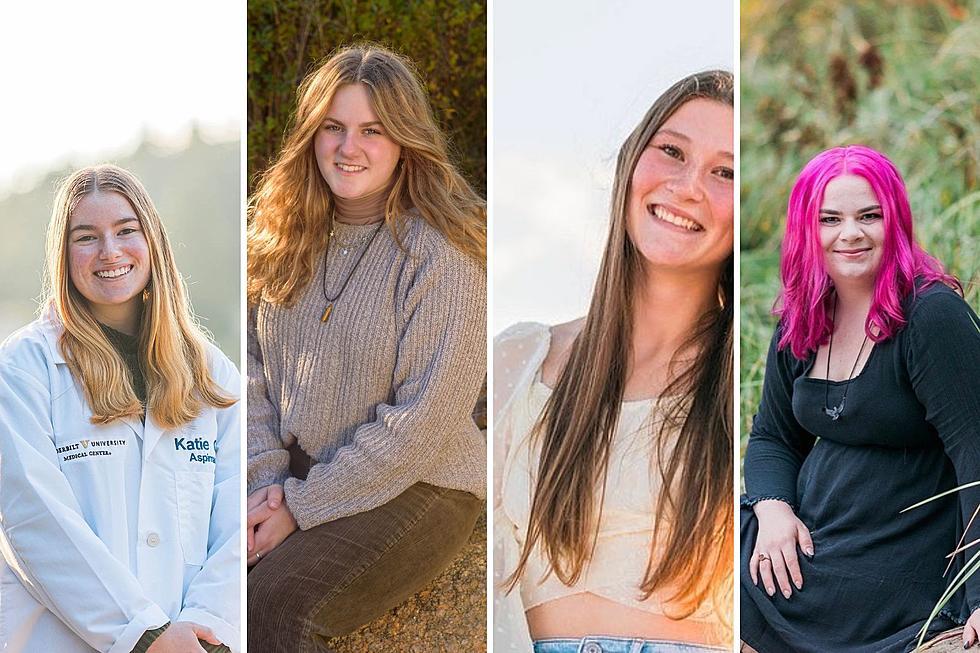 Deer Isle-Stonington High School Honor Parts
Deer Isle-Stonington High School Class of 2023 Honor Parts Photos DISHS
Deer Isle-Stonington High School has announced the honor parts for the Class of 2023. The Senior's Last Assembly is set for Friday, June 9, at 12:30 p.m. in the Reach Performing Arts Center. Graduation is on Sunday, June 11th, at 12:00 p.m. in the Reach Performing Arts Center.
Valedictorian
Katherine Emily Gell is the daughter of Kelly and Billy Gell of Deer Isle. Gell is graduating high school with 30 college credits, seven academic awards and three certifications. Gell is interested in science, tennis and baking. Gell plans to attend Vanderbilt University in Nashville, TN where she will study biochemistry and chemical biology. Gell plans to earn her PhD and become a medical research scientist.
Salutatorian
Taylor Rose Wiberg is the daughter of Kristy and Kenny Wiberg of Deer Isle.Wiberg has participated in many of the schools extracurricular activities such as National Honor Society, student council, tennis, cross country, math team, eco club, theater and is participating in two internships through the Extended Learning Opportunities program involving the arts with Jadyn LaDeau and Climate Action Net. Wiberg plans to attend Smith College in MA and will major in biology and art to eventually pursue a career in medical illustration. Wiberg ran her first half-marathon this past winter and hopes to join a running club at Smith College.
First Honors Essayist
Macey Lynn Brown is the daughter of Tasha and Garrett Brown of Deer Isle. Brown participated in several extracurricular activities at DISHS including basketball, soccer, track and field, National Honor Society, and student council. Brown has won PVC Class D girls basketball player of the year, completed the Maine Lobster Apprentice Program and was selected for the Eastern Maine Athlete of the week three times. Brown plans to attend Southern Maine Community College in South Portland and plans to study Health Sciences with the ultimate goal of becoming a pharmacist. Brown also plans on playing on the SMCC's basketball team.
Second Honors Essayist
Elizabeth Anne Leaf is the daughter of Jennifer Leaf and James Daniel Leaf. Leaf has been part of the early college program through the Bridge Academy since her junior year. Leaf has special interests in ethology, animal medicine, biology and dance. Leaf will be studying biology and pre-health in the fall at Mount Holyoke, MA in hopes of becoming a research scientist in the future.
Summer In Maine
More From WDEA Ellsworth Maine