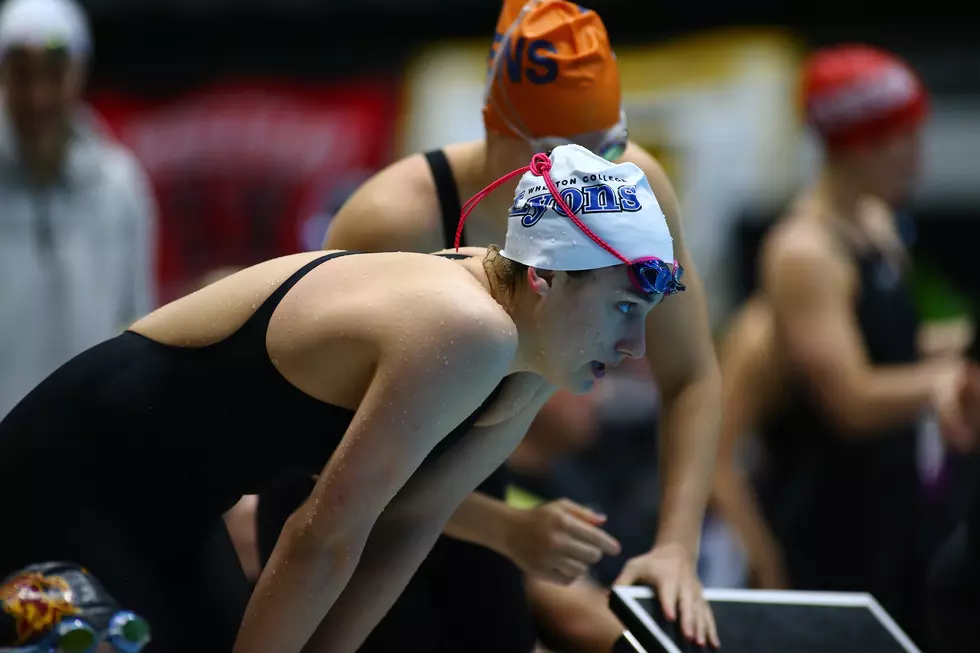 DaCorte Named NEWMAC Women's Swimmer of the Year
Photo Credit Wheaton Athletics
Congratulations to former MDI Trojan Lydia DaCorte who was named the New England Women's and Men's Athletic Conference (NEWMAC) 's Women's Swimmer of the Year after her outstanding meet February 21st-24th
On Thursday, February 21st DaCorte and the other 3 members of the 800 yard freestyle relay finished in 2nd place with a NCAA "B" cut time of 7:37.48, earning the squad All-Conference honors.
On Friday the 22nd, DacCorte  won the 500-yard freestyle for the second consecutive season. This year, however, she set a meet record, a school record, and earned a  2018 Invited Time after completing the race in 4:53.52. DaCorte, who already held the Wheaton record in the event, shaved off two seconds from her previous school record, which she set back in February of 2018. She also shaved a second off the previous meet record, which was set by an MIT swimmer back in 2012 while coming up just a second shy of the NEWMAC record. Her time moved her to fourth on the NCAA performance list.
Lydia  then helped the 400 medley relay team take home all-conference honors with a second place finish. The team finished in 3:51.76.
On Saturday, DaCorte picked up her second conference champion honor on day three of the NEWMAC Championships, winning the 400 Individual Medley with a time of 4:26.78. The time was also good enough to earn the sophomore an NCAA  Invited Time.
Swimming the 3rd leg, Lydia was part of the 200 medley relay  team which finished 2nd Saturday night, with a time of 1:47.45
On Sunday, the 26th, DaCorte won her third event of the meet on the final day of the championships, taking home first place in the 1650 with a time of 16:58.20, which not only set a school record but earned her an NCAA  Invited Time. During the course of the race, she also broke the Wheaton school record in the 1000 with a time of 10:17.70.
Lydia was also part of the 400 relay team that finished in  third-place with a time of 3:32.77
Up next is the NCAA Division III Swimming & Diving Championships, which will be held March 20-23 in Greensboro, North Carolina.
More From WDEA Ellsworth Maine