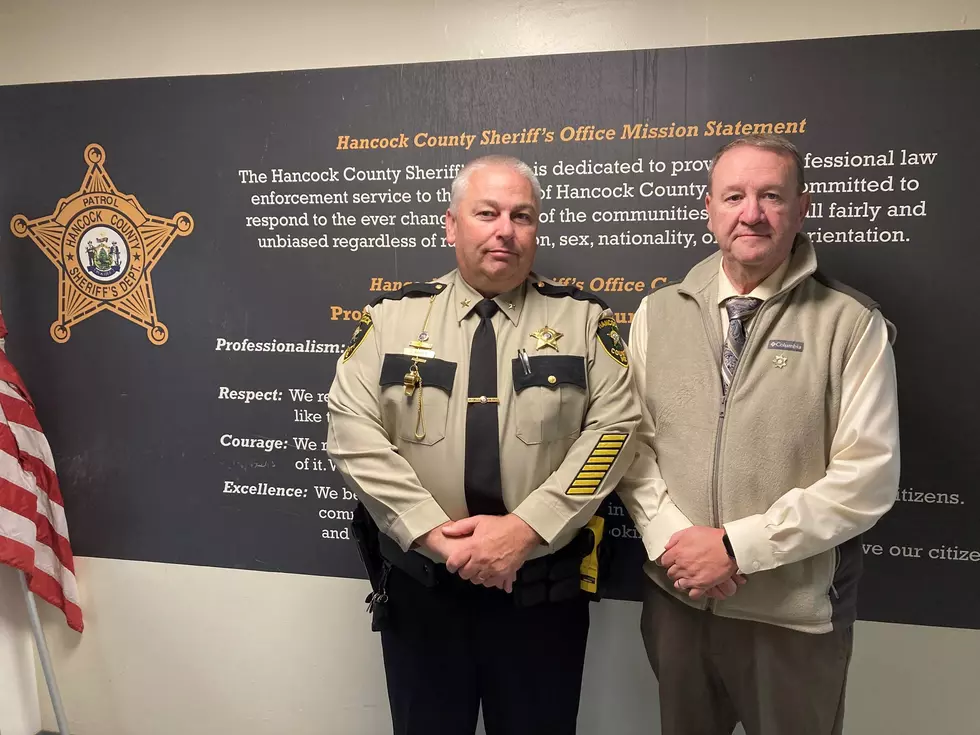 Corey Bagley Named Hancock County Sheriff Chief Deputy
L-R Chief Deputy Corey Bagley and Sheriff Scott Kane
Last week, Hancock County Chief Deputy Patrick Kane signed off for the last time after 35 years of service with the Hancock County Sheriff's Department. Today, October 4th, Lieutenant Corey Bagley was named Chief Deputy.
Chief Deputy Bagley brings over 30 years of law enforcement experience to include Patrol Deputy, MDEA Special Agent, MDEA Supervisor and, more recently, Patrol Lieutenant.
Chief Deputy Bagley is also the Assistant Varsity Basketball Coach for the Ellsworth's Boy's Basketball Team.
Chief Deputy Bagley's wife is seen below pinning his new badge on his uniform
50 Stunning Photos Show Acadia National Park's Beauty in the Fall Season
Acadia National Park boasts stunning views year-round, especially during the leaf-peeping months of Autumn. Here are the views you experience in Acadia during the fall season:
More From WDEA Ellsworth Maine