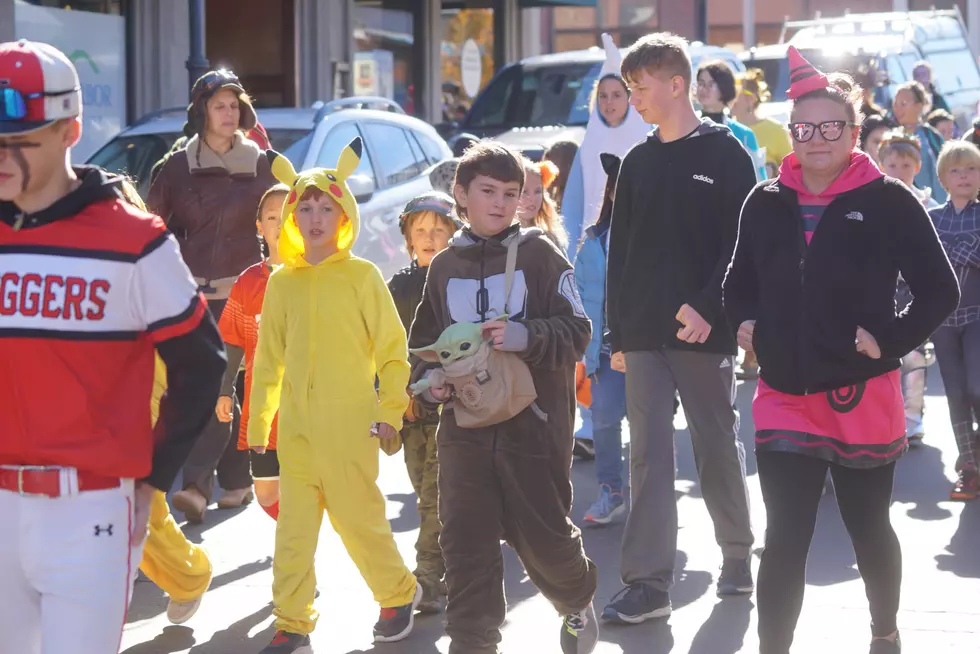 Conners Emerson Halloween Parade October 28, 2022 [PHOTOS]
Connors Emerson Halloween Parade October 28, 2022 Photo Chris Popper
After a 2 year absence the streets of Bar Harbor were full of ghouls, goblins, superheroes, witches and more as the Annual Conners Emerson Halloween Parade stepped off at 10:45 a.m. from the Village Green.
Tourists, families and friends stood on the sidewalks while the parade went from the Village Green, down Main Street and onto Cottage Street before heading back to the school!
Check out photos from the parade!
Conners Emerson Halloween Parade
Ghouls, Goblins, Superheroes, Zombies and more from the Conners Emerson School marched from the Village Green in Bar Harbor down Main Street, and Cottage Street back to the School in the Annual Halloween Parade
More From WDEA Ellsworth Maine