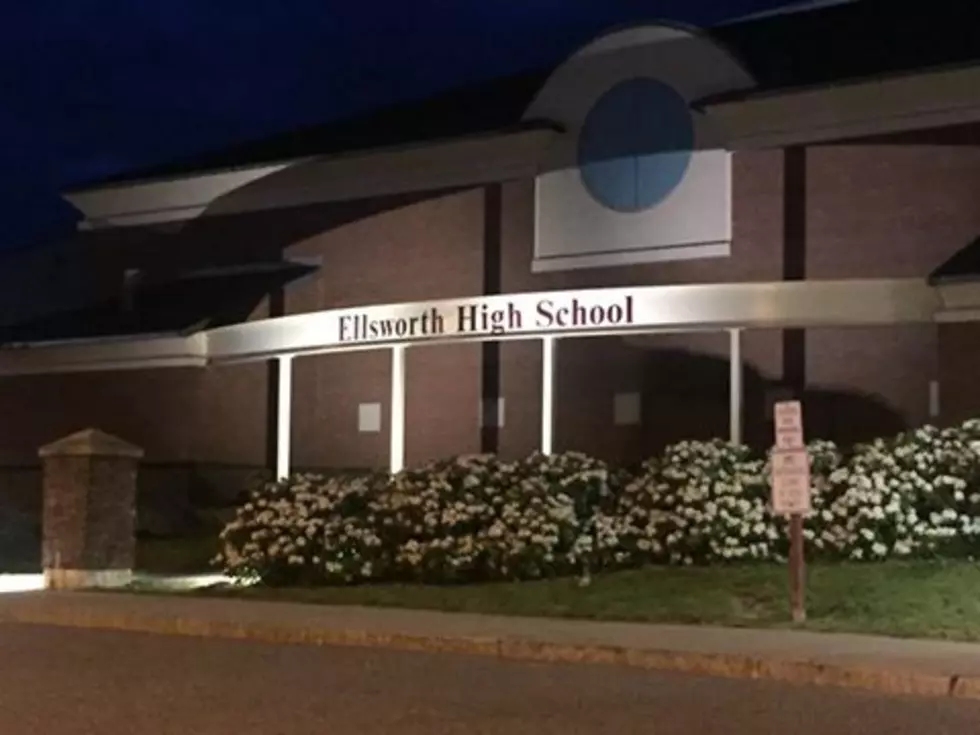 Update on Ellsworth High School Re-Opening Plan
Photo Ellsworth High School
Ellsworth High School posted an update on the re-opening plan on Friday, August 28th with paper copies being mailed out to parents and students. Check out the update below
This is an update as we plan for reopening Ellsworth High School for Freshmen on September 8th, 2020.  We can't wait to see the students again!  Upperclassmen in the Maroon Cohort will return on September 9th. Upperclassmen in the Gray Cohort will join remotely on the 9th and their first in-person day will be Sept. 10th. We recognize the uneasy feelings parents are having during these difficult times. To successfully reopen school, we will all need to be flexible and be on the same page. We take the physical health and well-being of our students and our community very seriously. In order to open in-person school safely, we are following requirements issued by the Maine Department of Education and Maine CDC including:
All students and staff will be required to wear masks at school.
Students and staff must maintain safe physical distancing of at least 6 feet at all times.
Sick children or adults are required to stay home. Please refer to the Pre-Screening Tool for School Attendance.
We have three areas of focus this September as we transition back to in-person learning while maintaining a high standard for the remote learning aspect of our programs as well.
Social/Emotional Well Being for Students and Staff: School culture and relationships will be a top priority. Students and staff will need to learn new routines such as wearing masks, hand washing, and physical distancing. We will need to do all of this in a way that encourages the normal social and emotional growth of children while providing a safe environment physically and socially for them to thrive in.
Preparing to Switch to Remote Learning: It is possible that schools will need to close again and we are in a better position if that happens. All teachers will be utilizing Google Classroom as well as Zoom and will have already established Remote Learning Protocols that students will be familiar with.
Teaching and Learning: We will focus on the most important things for students to learn as we recover from the pandemic. All students will need to complete classwork to make progress.  Attendance will be taken in each class daily whether attending in-person or remotely.
This document contains a wealth of information about the various learning  models, as well as information about schedules, protocols, health information, etc. Consistent with the Ellsworth School Board approved reopening plan, EHS is beginning the year utilizing a hybrid model.
We will communicate with you throughout the remainder of the summer. Visit our website:  ellsworthschools.org or the EHS Facebook page for frequent updates. Please reach out with any questions or feedback at any time.
Thank you everyone for your patience and understanding. We are looking forward to having our students back in the building again!
Dan Clifford, EHS Principal
Rebecca Wright, EHS Assistant Principal
Josh Frost, Athletic Administrator
Ellsworth High School Faculty
To read the full document click HERE including a Day in the Life of EHS