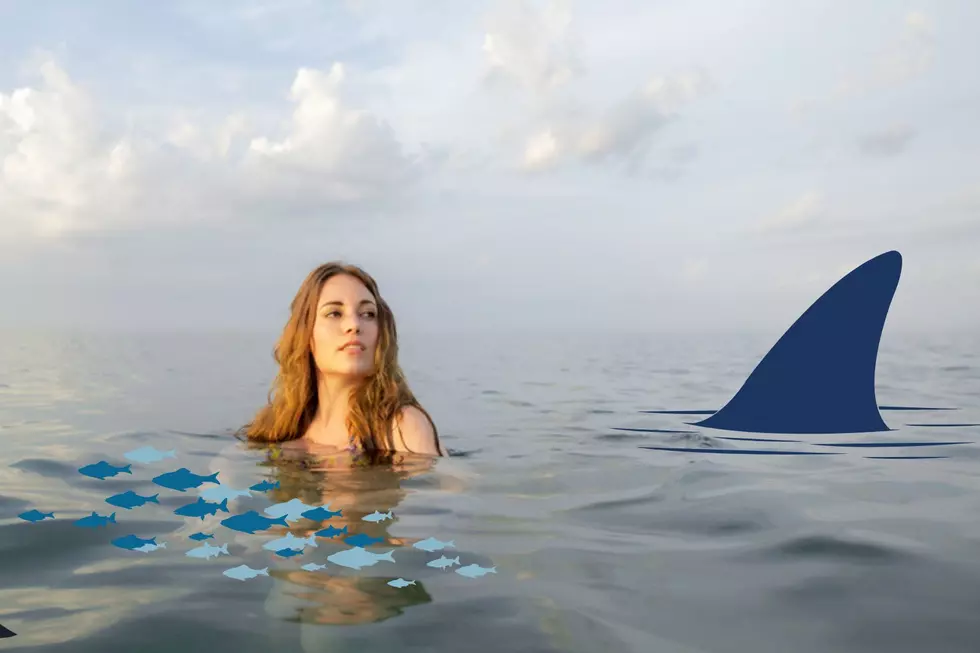 Maine Marine Experts' Tips on How to Safely Swim with Sharks
LouieBaxter, Getty Stock/ThinkStock
With more and more sharks being spotted off the coast of Maine, marine experts are offering some tips on how to stay safe.
Swimming with Sharks? Seriously?
Let me be clear. I'm not saying that there are ways to stay safe in the water once you've spotted a shark. But the fact is, there are sharks in the ocean and an increasing number of the larger ones are heading to the coast of Maine for our abundance of seals. So it's vital that we learn more about how to have fun in the water while being mindful of the fact that we might be sharing the space with predators. In Maine, the risk of a shark attack is very small, but it's not impossible. This was, sadly, proven in 2020 when a woman visiting from New York City was fatally attacked by a Great White shark while swimming in a black wetsuit off Bailey Island. The death of Julie Dimperio Holowach was the first fatal shark attack in Maine's history.
Okay, So How Do We Protect Ourselves from Attracting the Attention of a Shark?
The Department of Marine Resources says, despite the fact that odds are against that happening to you, it's still important to take precautions whenever you can while in or on the water. The chances of attracting the attention of sharks are minimized if you follow a few safety tips:
Always be aware of your surroundings, when swimming, surfing, or paddling.
Stay close to the shore
Swim, paddle, and surf in groups instead of going out alone
Avoid recreating in any areas where there are seals or schooling fish, as these will be feeding grounds for sharks
Avoid murky or low-visibility water
Don't wear shiny jewelry in or on the water
Limit how much you splash
Avoid swimming at dawn and dusk when lighting is low
Pay attention to the signage at the beach and follow lifeguard instructions. If they say don't go outside a certain area, listen to them. They know what they're talking about.
More advice can be found on the University of Florida website.
What If We See a Shark? Who Do We Tell?
Finally, if you see something you think might be a white shark and would like confirmation, you can fill out a form on the Department of Marine Resources website and submit photos, as well as a description of what you saw. That information will go to the Maine DMR science bureau where a scientist will analyze the information and respond to you via email. It will also be shared with the Atlantic White Shark Conservancy to be uploaded to their Sharktivity app, which provides users with information about possible sightings.
Life Saving Tips For Swimming Kids
Swimming in Maine can be so much fun but also very dangerous, I found these helpful tips to keep you prepared this summer with your family.
The Most Uniquely Gorgeous Places to Take Selfies in Maine
Photographer Dave Dostie and I partnered up to choose the very best spots to take, "Instagram Worthy" photos here in Maine. They are unique, epic, and will certainly level up your profile!
More From WDEA Ellsworth Maine