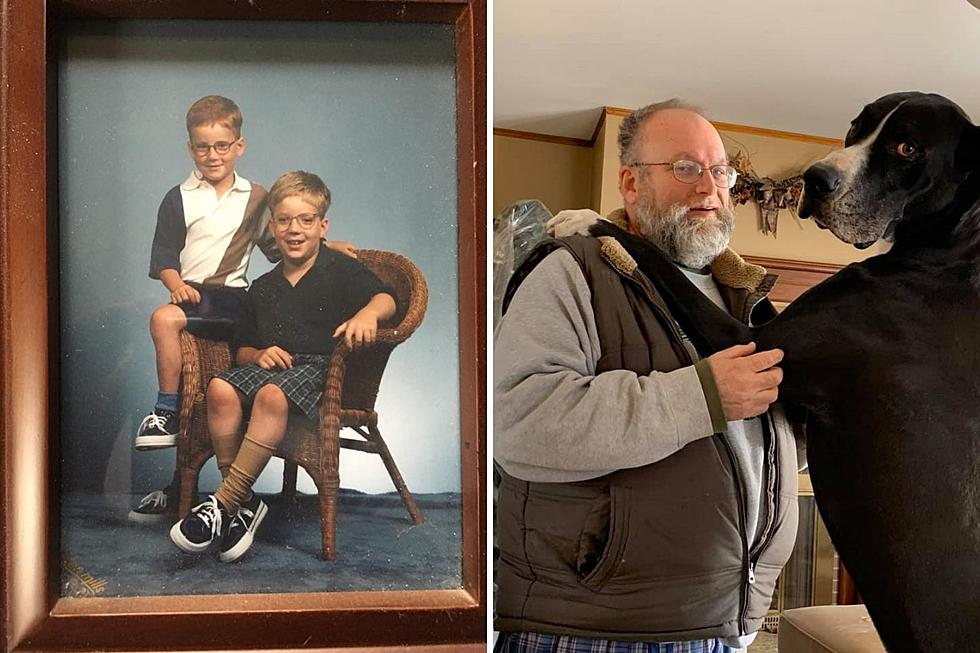 Happy National Son's Day – September 28
Photos Chris Popper
Today, September 28 is National Son's Day! There's also a National Son's Day on March 4th. Why are there 2 National Son's Days? I don't know
We are blessed to have 2 sons! Craig who is 33 and Collin who is 32. They couldn't be more different, but they are both fantastic in their own way!
Craig lives in Chicago and Collin lives just down the road from us in Bangor. Craig is working in a law firm and Collin is a budding entrepreneur, an expectant father and who is a marvel at social media and has just celebrated a total transformation, not drinking for almost a year and working out daily! The difference in that time is eye-popping! Both my wife and I are incredibly proud of both, and can't wait to see their accomplishments in the years to come!
Oh wait... I'm getting nudged by my son at home Elmer! He's whining as I write this and giving me the look... "What about me Dad?"
Yep... I also have a 8 year old son Elmer!
Maine Historic Bridges
There are eight historic covered bridges in Maine.
More From WDEA Ellsworth Maine