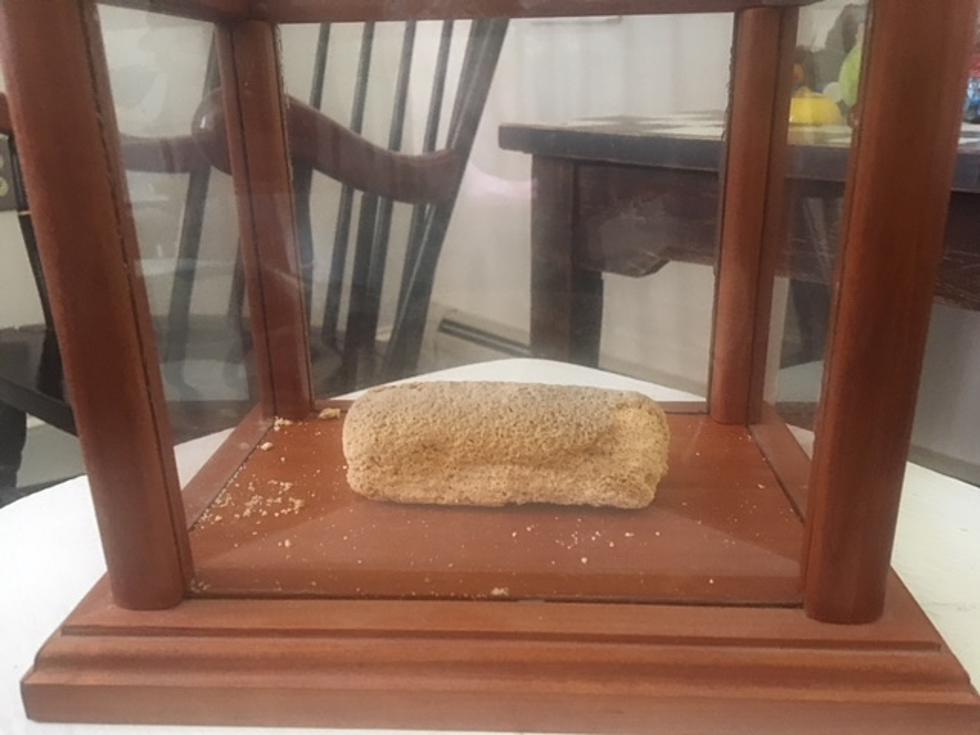 Photo Gail Strehan
Today is Twinkie's 87th Anniversary and the perfect time to celebrate the Twinkie at George Stevens Academy! What started as a science experiment to study the shelf life of a Twinkie has become much more. After almost 41 years the Twinkie is still standing the test of time at George Stevens Academy in Blue Hill.
Since 1976 the notorious Twinkie has survived at the school now residing in a wood and glass display box. It all started when now retired chemistry teacher Roger Bennatti was asked about the shelf life of a Twinkie and placed one of the yellow pastries, unwrapped, on his chalk board for observations.
After many years and chalk dust the Twinkie is just barely showing its age. Twinkies have an official shelf life of 25 days, but Roger's Twinkie has survived a lot longer. The most unbelievable about this Twinkie's story is where it now resides. After about 30 years with Roger he retired in 2004 prompting a whirlwind of interest in the ancient snack and what would happen to it. Roger thought it only right to leave the Twinkie at the school in the care of Libby Rosemeier, who is now the dean of students, and was a student in Roger's class where the Twinkie originated!
Although there is no official records for oldest snack cake, it is safe to assume this is the oldest. I mean, who could resist the temptation of a Twinkie without eating it? The Twinkie has become a legend around the school and Blue Hill and is often used as a scavenger hunt item for incoming freshmen!
More From WDEA Ellsworth Maine