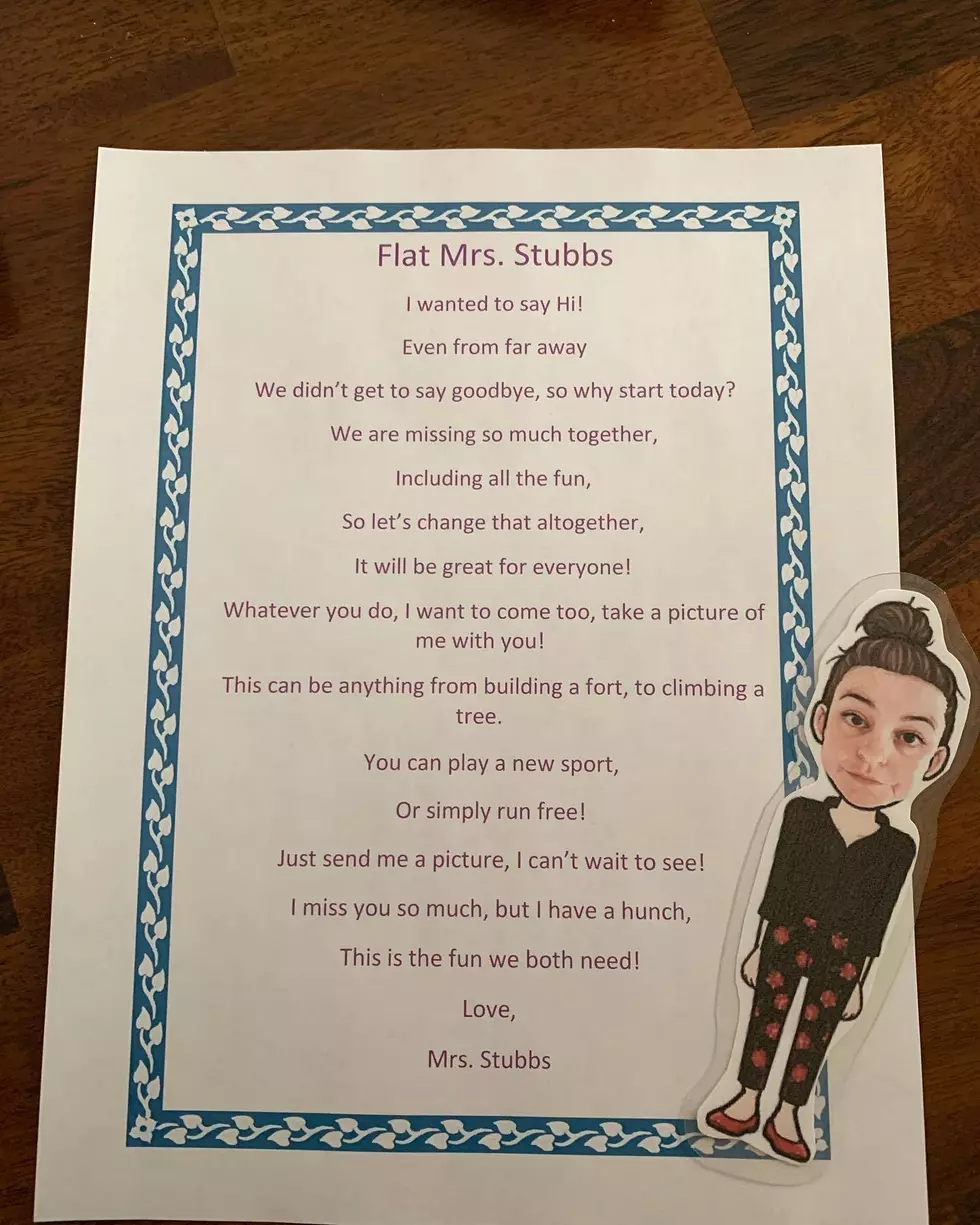 Flat Mrs. Stubbs – HCTC Early Childhood Class
Photo Meghan Stubbs
Classes have been different for all students and teachers, from Kindergarten through college. Everyone has been trying to adapt. Mrs. Stubbs, the Early Childhood teacher at Hancock County Technical Center has come up with a novel idea, sending out a Flat Mrs. Stubbs to her senior students.
Mrs. Stubbs' original degree and teaching was in early childhood education and since her students also enjoy a good laugh she decided to send them a Flat Mrs. Stubbs to hang out with while they were remote learning.  According to Mrs. Stubbs "My seniors always laugh and will say "uh oh Mrs. Stubbs is going to give you the mom face, the serious the face, the disappointed face" so I decided that Flat Mrs. Stubbs should have that look.
After the students received their flat Mrs. Stubbs the class started a Facebook group where they could share their adventures and parents would also be able to share in the adventure.
"I love the adventures of Flat Mrs.Stubbs! What it actually shows is equal respect and common ground between teacher and student, and to allow parents being involved in all this is epic during these hard times. Thank you." Jayson Clough (parent of senior)