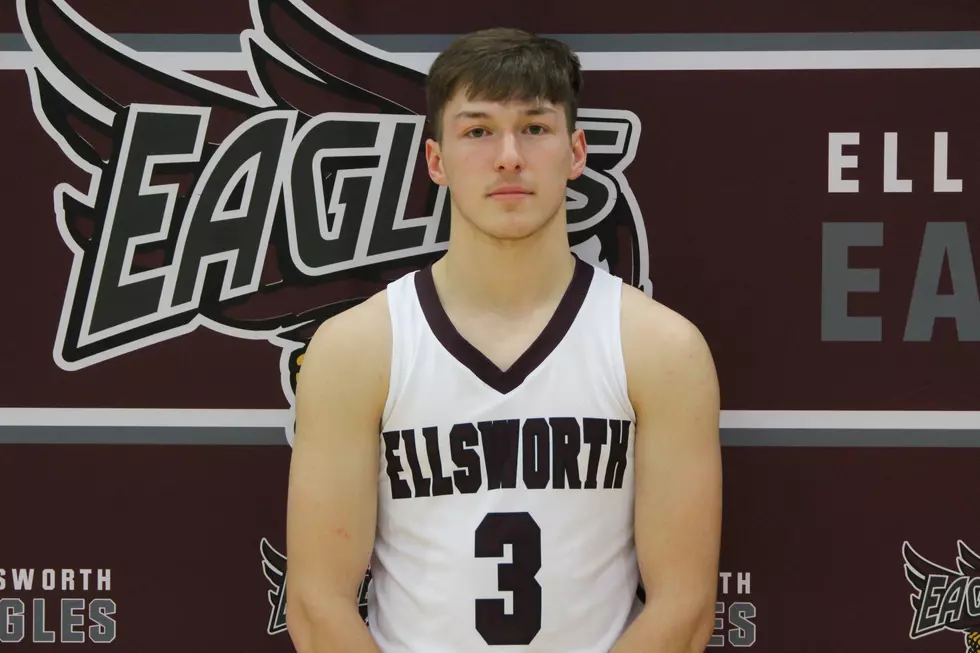 Ellsworth's Chance Mercier and Caribou's Madelyn Deprey Win Big East Boy's and Girl's Player of the Week for 2nd Consecutive Week
Chance Mercier #3 Junior - 2022-23 Ellsworth High School Boys Basketball Team, December 5, 2022 Photo Chris Popper
Congratulations to Ellsworth's Chance Mercier and Caribou's Madelyn Deprey who were respectively named the Big East Boy's and Girl's Player of the Week for Week 7 as voted by the coaches of the Big East.
Chance Mercier played 2 games for Ellsworth  up in the "County", scoring 65 points. He had 28 rebounds and 7 assists. This is Chance's 4th time this year winning the award.
Madelyn Deprey played 4 games for Caribou scoring 83 points and ripping down 34 rebounds while dishing 8 assists and having 12 steals and 4 blocks. This is Madelyn's 3rd time this year winning the award.
Previous Big East Players of the Week
Week 1 - Mollie Gray - MDI and Chance Mercier - Ellsworth
Week 2 - Grace Jaffray - Ellsworth and Isaiah Ervin - Houlton
Week 3 - Grace Jaffray - Ellsworth and Chance Mercier - Ellsworth
Week 4 - Madelyn Deprey - Caribou and Malachi Cummings - Presque Isle
Week 5 - Saige Evans - Old Town and Kadin Reed - MDI
Week 6 - Madelyn Deprey - Caribou and Chance Mercier - Ellsworth
More From WDEA Ellsworth Maine