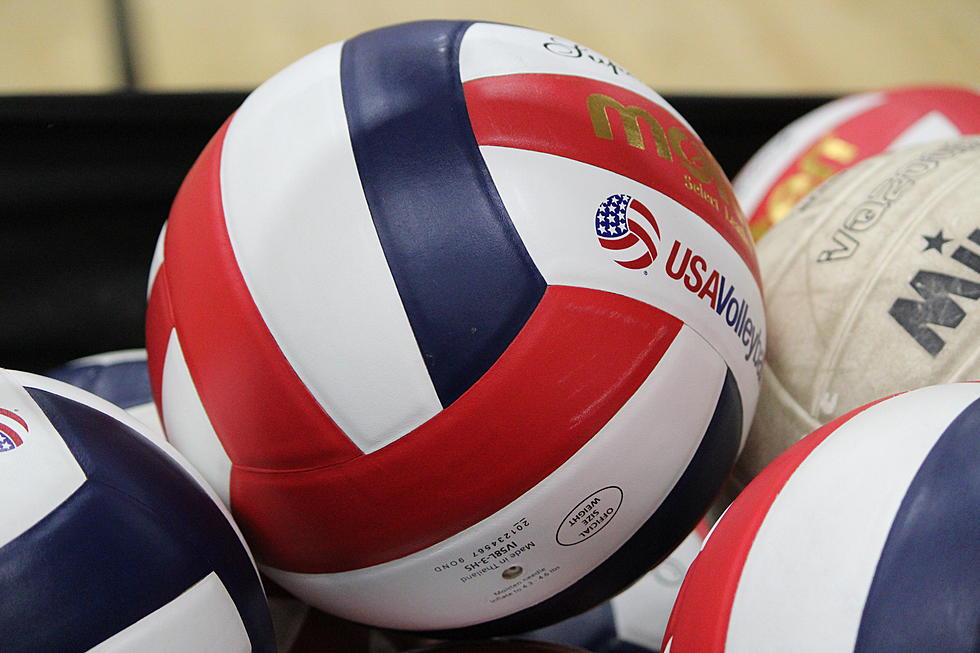 Ellsworth Volleyball Wins 1st Playoff Game in 6 Years Beating Cony 3-1
Volleyball - Photo Chris Popper
The Ellsworth Volleyball Team won their 1st Playoff Game in 6 years on Saturday, October 23rd, beating the Cony Rams 3-1 at Katsiaficas Gymnasium in Ellsworth. The individual set scores were 25-13, 21-25, 25-18, 25-23.
According to Ellsworth Volleyball Coach Jamie Calandro
We had some issues to close out the season and morale dipped for a bit, but the girls impressed me beyond belief with how they took the initiative to come together before practice yesterday and focus on the collective task at hand. Their growth have been excellent this year and they really earned the chance to move on to the next round. Rachel Endre and Tessa Lemoine dominated on the serve with 19 combined aces, and setters Bailey Clarke and Olivia Harmon had near perfect games passing.
Ellsworth Stat Leaders
Rachel Endre - 17 service points, 11 aces, 8 kills, 10 digs

Tessa Lemoine - 10 service points, 8 aces, 7 kills

Bailey Clarke - 13 service points, 4 aces, 14 assists, 4 digs

Olivia Harmon - 6 service points, 1 ace, 9 assists

Jocelyn Jordan - 8 service points, 3 aces, 6 kills, 3 assists

Skyler Clayton - 15 digs

Maren Bishoff - 8 digs

Amber Rae Pesek - 3 kills, 2 blocks.
Ellsworth is now 7-8, while Cony finishes the season at 6-9.
Ellsworth will play Top Seeded Yarmouth in a state quarterfinal on Tuesday at 5:00 p.m. in Yarmouth
More From WDEA Ellsworth Maine