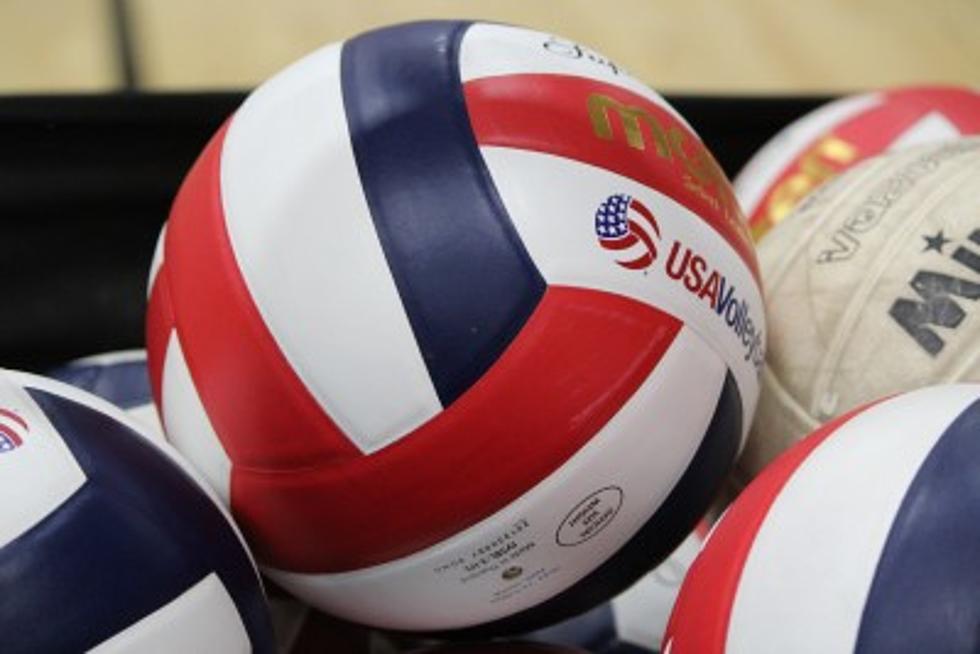 Ellsworth Volleyball Falls to Brewer in 5 Sets
Photo Chris Popper
The Ellsworth Volleyball Team lost a 5-set match with the Brewer Witches 3-2 at Katsiaficas Gymnasium in Ellsworth on Thursday, September 28th.
The individual set scores were 23-25, 19-25, 25-20, 25-23, 5-15.
Individual Ellsworth standouts included:
Olivia Harmon - 7 aces, 8 kills, 4 assists and 8 digs.
Ava VanDorn - 2 aces, 10 assists and 8 digs.
Sophie Beal - 5 aces, 8 digs.
Brooke Pirie - 4 kills, 2 blocks and 1 assist.
Jocelyn Scully - 5 aces and 8 digs.
Brielle Grindle - 6 kills and 6 digs.
Ellsworth is now 5-3. The Eagles will host Hampden Academy on Tuesday, October 3rd at 6 p.m.
Brewer is now 2-7. The Witches will travel South on Saturday, to play at Westbrook at 1 p.m. on Saturday, September 30
You can nominate a Maine High School Athlete for their accomplishments during the week September 25-30 HERE by Sunday, October 1st.  We will then put together the list, on Monday, and then you'll then be able to vote on the nominees October 2 - 5 (11:59 p.m.) with the Fall  Week 5 Winner being announced on Friday, October 6th. You can vote ONCE per day, per device. Please let us know in the email why you are nominating someone. Try to be specific with goals, yardage, times etc..
Please report scores, with goal scorers, stat leaders, photos of the golf cards etc, by emailing chris.popper@townsquaremedia.com
More From WDEA Ellsworth Maine