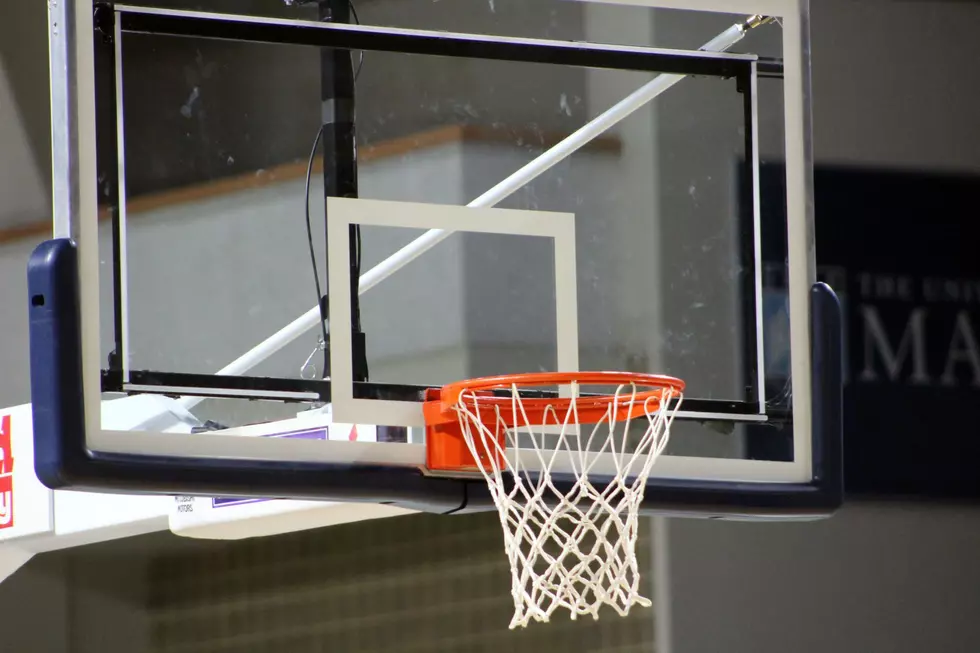 Ellsworth Unified Falls to Old Town 99-97 in Double Overtime
Photo Chris Popper
The Ellsworth Unified Basketball Team fell to Old Town 99-97 in double overtime Tuesday, February 27th at Katsiaficas Gymnasium.
Ellsworth was led by Makayla Chase with 42 points! Brandon Garland had 24 points with 2 3-pointers. Robbie Walters had 22 points, Dylan Barsley had 5 points with a 3-pointer and Shane McCarthy had 4 points.
Old Town was led by Chris Colson with 26 points. Brandon Lefrancas had 18 points.Domini Pagnani-Mclean had 14 points. Jonny Pierson had 11 points with 3 3-pointes. Kristen Ksyniak had 10 points. Ethan Brown had 8 points as did Kyle Jones. Segdrick Orr had 4 points.
Ellsworth now 3-2 plays their last home game against MDI on Thursday, March 1st at 3:30 PM.
Old Town now 6-1 plays their final game of the regular season on Thursday, March 1st at 4 PM against the Mattanawcook/Penboscot Valley Team.
More From WDEA Ellsworth Maine