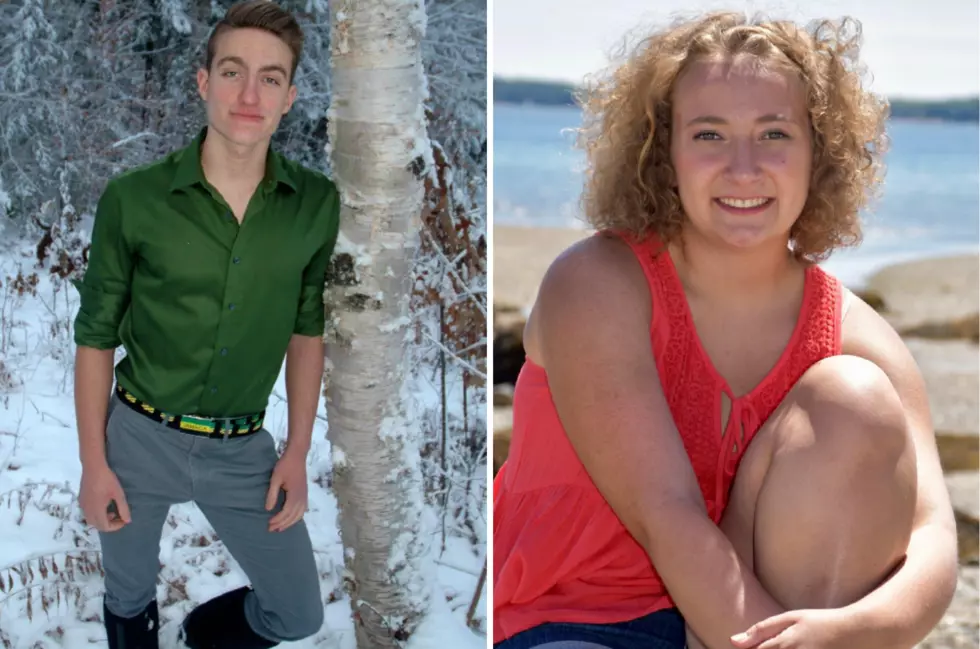 Ellsworth High School Valedictorian and Salutatorian
Sam Pelletier/Kaitlin McCullough Photos Ellsworth High School
The Ellsworth High School Class of 2019 will graduate on Friday, June 14th. Class Night will be held on Wednesday, June 12th and the Senior's last day of high school is Friday, June 7th. Principal Dan Clifford has announced the Valedictorian and Salutatorian.
The Valedictorian is Sam Pelleiter. Sam Pelletier is the son of Stan and Kathy Pelletier of Ellsworth. Sam has earned a Grade Point Average of 101.35 over his high school career. Sam is attending Middlebury College in the fall in Middlebury, Vermont.
Sam's activities include swimming, Jazz Band, National Honor Society President, NSHS, Tri-M, and Track.
The Salutatorian is Kaitin McCullough. Kaitlin McCullough is the daughter of Andrew and Leigh McCullough of Ellsworth.Kaitlin has earned a Grade Point Average of 99.62 over her high school career. Kaitlin is attending the University of Maine in the fall.
Kaitlin's activities include Tennis, Track, Soccer Captain, Basketball, Jazz Band, Outstanding Musicianship, Jazz Combo, Jazz Choir, Fall Musical Pit, Show Choir Pit, Pep Band, Student Council, NHS, Tri-M, and Class President
More From WDEA Ellsworth Maine