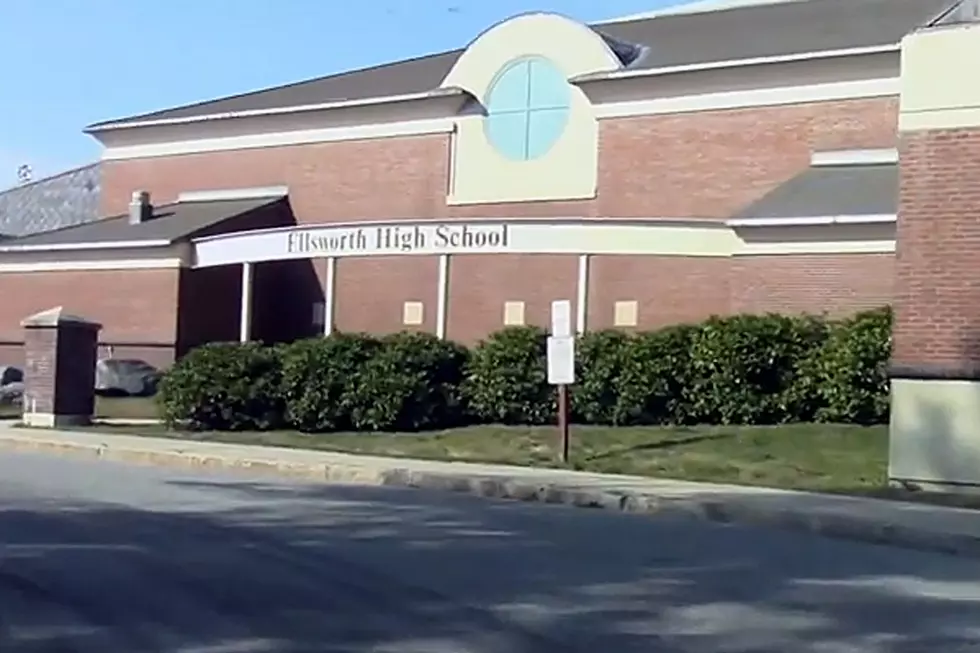 Ellsworth High School Announces Honor Parts
Chris Popper
Ellsworth High School announced their Honor Parts for the Class of 2021 Graduation.
The 2021 EHS Valedictorian is Pedro Little-Siebold. Pedro completed his high school career with a Grade Point Average of 101.2 and his SAT score was a 1530 out of 1600. He has earned 28.5 high school credits in 3.5 years, 21 college credits and has a 4.0 college average. Academic awards include AP Scholar with Honors, College Board National Recognition Programs, National Merit Scholar Semi-Finalist, Russell Sage Award, Phi Beta Kappa Award, Semifinalist for the 2021 Presidential Scholarship, and was an EHS Student of the Month. Pedro studied abroad in Chile his sophomore year. He volunteers with Climate to Thrive, and interns at the Frenchman's Bay Conservancy. Pedro is a very talented soccer player. He is also self employed with his Landscaping business for both residential and commercial businesses. Pedro is heading to the Ivy League to attend the University of Pennsylvania to major in Business Management and Innovation
The 2021 EHS Salutatorian is Lilja Hanson. Lilja completed her high school career with a Grade Point Average of 100.76 and she has earned 21 college credits. She will earn her Honors Diploma, and has received awards in Science, Music Theory, Music Appreciation and Algebra. Lilja is a member of the National Honors Society, National Science Honors Society, and Tri-M Music Honors Society. She participated in Pine Tree Piano Competition-3rd Place, Music in the Park Jazz Competition-1st Place, and the highest Jazz Solo Rating. Lilja participated in Swim Team, Jazz Band, Pit Band, Spanish Club, Green Team-Head of Recycling Center, and Student Council where she was Secretary and President. On her own time you may see her English Tutoring at EEMS to ELL students, DEFY Swim, DEFY Childcare helper her freshman year, or involved in a Piano Trio with MDI and John Bapst students. Lilja is joining the Ivy League as undecided to Barnard College at Columbia University.
The Class of 2021 EHS Choice Speaker is Lillian Frank. Lillian completed her high school career with a Grade Point Average of 99.8. She has earned 30 college credits over her four years. Lilian also studied Mandarin Chinese all four years with the Johns Hopkins Center. She is Vice President of the National Honor Society, a member of the National Science Honor Society, Tri-M Music Honor Society, and participated in the Biomedical Bootcamp with MDI Biomedical Laboratory. Extracurricular activities include Class President, Varsity Soccer, Varsity Cross Country, Varsity Swim, Jazz Band/Jazz Combo Clarinet, Concert Band Honors, Co-Founder of BIPOC & Allies and Allies Civil Rights Clun, a member of the Green Team, Rachel's Challenge, and GSDA. Lillian was an EHS representative to the Maine Youth Leadership Conference, Hyde Leadership Seminar, Haystack Metals Internship, UMaine Feminism Conference, and was a Student Representative for the City Recreation Commission. Lillian is attending Bowdoin College to major in Molecular Biology and Anthropology minoring in Chinese in the fall.