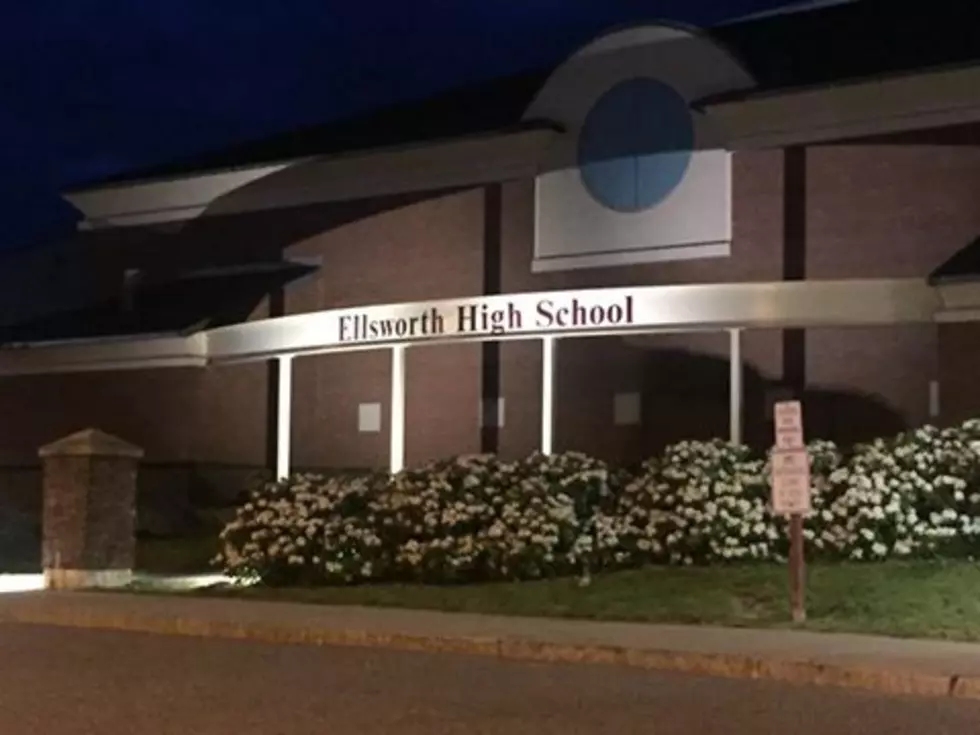 Ellsworth High School 2nd Quarter Honor Roll – 2021-22
Photo Ellsworth High School
Ellsworth High School released their 2nd Quarter Honor Roll. Congratulations to all!
Grade 12
Highest Honors
Kristy Barry, Brett Bragdon, Alicia Bucher, Naomi Burmeister, Joshua Campbell, Jesse Campbell, Jonathan Carber, Tate Carter, Leanne Casin, Makayla Chase, Alexis Coombs, Hunter Curtis, Darren Easler, Abigail Erwin, Hayden Hardison, Gage Hardy, Alicia Havey, Emma Howard, Ellie Kane, Maddison Kelley, Emma Kohr, Amie Lupo, Luna Montina, Lidia Newenham, Briann Ormsby, Amber-Rae Pesek, Sophia Rumsey, Paige Sawyer, Elena Springer, Ryan Ulichny, Vivanne Walczak, Sunny Wight.
High Honors
Gianna Anderson, David Baugh, Abigail Bland, Abby Counter, Alexandria Doty, Lucas Fendl, Dallas Flood, Kate Friedell, Aubrianna Griffiths, Gage Hammond, Madeline Henry, Gabriel Hesseltine, Alexis Higgins, Jocelyn Jordan, Annabella Johnson, Tessa Lemoine, Dakota Markham, Delaney Moon, Jacey Morse, Margarita Nadeau, Cody Olson, Keegan Omlor, Michael Palmer, Eli Pouwels, Alexis Rockwell, Kyra Sinclair, Eve Smith, Liam Stephenson, Andrew Young.
Honors
Cameron Astle, Autumn Blair, Bailey Clarke, Anna Closson, Relic Concepcion, Jasmine Cough, Robert DiPretoro, Olivia Fowler, Grace Gumpp, Alexzander Hadlock, Tyler Hellum, John Keeney, Brody Mercier, Gage Rotta-Butler, Yasumin Sarawan, Kolten Sargent, Ethan Sprague, Victoria Watkins.
Grade 11
Highest Honors
John Allen, Ellie Anderson, Roman Barrett, Solomon Barrett, Maren Bishoff, Sophia Bukoski, Skyler Clayton, Morgan Duhaime, Rachel Endre, Elizabeth Ford, Emily Gagnon, Katherine Gell, Kaya Gray, Lauren Judson, Briana Kane, Natacia Lankist, Elizabeth Leaf, Eamon MacDonald, Leah MacPherson, Addison Nelson, Raymond Perry, William Robbins, Mariah Rossi, Mercedes Ulichny, Abigail Young.
High Honors
Jordan Berry, Austin Chase, Lucas Fenton, William Garland, Kylah Graham, Savannah Hasham, Miricle Hill, Thomas Hilton, Chloe Hooper, Jack Johnston, Peter Keblinsky, Kahlan Keene, Wesley Keim, Nicholas Koeneman, Mercedes Manosh, Taylor Mason, Travis May, Caroline Mazgaj, Owen McDonald, Silas Montigny, Madisyn Page, Drew Pierson, Alexander Rogers, Isaac Rowell, Tanner Seura, Mayson Smith, Hannah Wagstaff, Aliyah Washburn, Logan Williams.
Honors
Kelci Byers, Lindsey Cirard, Morgan Clifford, Drew Cote, Abby Goodrich, Elizabeth Frost, Annabelle Hackett, Grady Henderson, LuCreshia Lyman, Hannah McBreairty-Frye, Dawson Peterson, Destiny Ray, Obrian Robinson, Kassidy Sinnot, Robert Springer.
Grade 10
Highest Honors
Alexander Boudreau, Noah Bubier, Emily Carber, Cruz Coffin, Matthew Cormier, Caramon Cotroneo, Winslow Hanson, Natalie Hardison, Connor Hughes, Paige Johnson, Megan Jordan, Isaiah Lord, CaseyRyan McDonald, Sydney Merchant, Kyla Micalizzi, Miles Palmer, Elizabeth Pileski, Cassidy Rock, Natalie Sawyer, Ava VanDorn, Charly Weaver, Connor Wight, Noah Young.
High Honors
Wyatt Bragdon, Devin Brown, Isiah Corson, Samantha Erwin, Cadence Fitzsimmons, Owen Frank, Olivia Harmon, Jeordie HarperCunningham, Samuel Kaplan, Carter Kennedy, Logan Knight, Elizabeth Kohr, Chance Mercier, Marquis Palmer, Brooke Pirie, Maeve Rodgers, Aron Schaefer, Tyler Seavey, Kaela Springer, Kiera Springer, Chase Strout-Spofford, Kaden Swett, Rowan Tate, Arianna Theriault, Isaac Weber.
Honors
Camden Barker, Alexis Bradford, Athena Campbell, Reese Carter, Shaelyn Carter, Amy DesJardin, Joshua Fisette, Ethan Garland, Audri Goold, Kenneth Grant, Hunter Jones, Genevieve Keith, Kaelyn Keith, Kelsie Lambert, Xevlynn Later, Annabelle Magoon, Wendy Manning, Sara Moseley, Allie Neleski, Connor Robinson, Garrianna Seavey, Wyatt Simmons, Madeline Springer, Jemilee Williams.
Grade 9
Highest Honors
Lily Bean, Zachary Bray, Noah DiDonato, Catherine Ford, Cady Gleason, Madilyn Hagney, Aedyn Hughes, Natalie Jagels, Dylan Kerns, Carmen LaHaye, Sydney Libby, Taylor Libby, Pablo Little-Siebold, Sophia Lynch, Conor MacDonald, Lilley Morse, Elayna Ray, Olivia Snow, Brynn Stephenson, Anna Stevens, Jayden Sullivan, Christopher Taylor, Kayli Tilden, Orion Wilson.
High Honors
Addison Atherton, Nevaeh Becker, Hunter Boles, Reginald Bunker, Logan Clark, Whitney Clarke, Miah Coffin, Mya Culshaw, Aidyn Denbow, Savannah Edgecomb, Jordan Green, Shanteena Griffiths, Hollis Grindal, Brielle Grindle, Luke Horne, Grace Jaffray, Thomas Jude, Pandora Kimball, Brayden King, Annine Kovacs, Olivia Leighton, Nevaeh Look, Felix Markosian, Bryce McAlpine, Makenna McDevitt, Desmond McNeil, Ella Montgomery, Abigail Radel, Adriana Richardson, Jocelyn Scully, Livezey Sheehan, Wyatt Steen, Dekota Surette, Kobe Swett, Benjamin Tate, Brooke Woods.
Honors
Naomi Carney, Makayla Cole, Brandon Duffy, Max Felix, Caitlin Freeman, Aric Gleason, Kaylie Johnson, Emily King, Daniel Lindsey, Tanner Mason, William McDougall, Hunter Salisbury, Alyssa Smith, Keyana Tilton, Ridge Weatherbee, Nye Weeks, Griffith Young
Famous Fictional Towns in Maine
Here are some fictional Maine towns from TV, movies, and of course, Stephen King books!
More From WDEA Ellsworth Maine