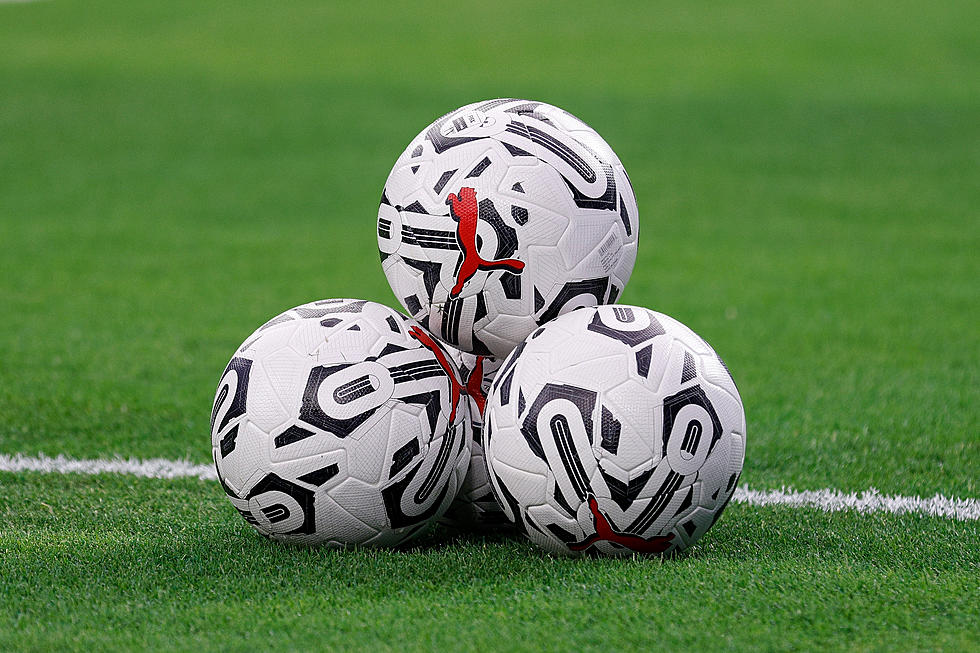 Ellsworth Boys Soccer Defeats Presque Isle 4-3 in OT
Photo by Tim Warner/Getty Images
The Ellsworth Boys' Soccer Team defeated Presque Isle 4-3 in overtime on Saturday, September 2nd in Presque Isle.
Ellsworth Scorers included:
Cruz Coffin 3 Goals
Kal Laslie 1 Goal, 2 Assists
Hunter Boles 1 Assist
Owen Frank 1 Assist
Cooper Mitchell and Jackson Barry split time in goal for the Eagles.
Presque Isle Scorers included
Ben Willey 1 Goal
Isaac Staples 1 Goal
Camden O'Donnell 1 Goal
Dylan Maple was in goal for the Wildcats.
Ellsworth begins the season at 1-0 and will host John Bapst on Tuesday, September 5th at 6 p.m.
Presque Isle begins the season at 0-1. The Wildcats travel to Fort Kent on Tuesday, September 5th at 7 p.m.
In the JV game, Ellsworth defeated Presque Isle 1-0, as the Eagles took advantage of an own goal by the Wildcats.
Jackson Barry in goal for Ellsworth.
Thanks to Coach Mark Ensworth for the information.
We would like to post High School Soccer, Golf, Field Hockey, Volleyball and Football Scores. If coaches or managers can email the golf results and soccer scores including goal scorers and goalkeepers to chris.popper@townsquaremedia.com we will write stories on the WDEA website for Downeast Maine schools and on the 92.9 The Ticket website for all Maine High Schools.
We will also be starting our 92.9 The Ticket High School Athlete of the Week beginning on September 1st. September 1-3 you can nominate someone for the Week 1 High School Athlete of the Week for performances August 28- September 2. We will then post the nominees on Tuesday, September 5th, and you'll be able to vote September 5th-7th. We will then announce the winner on Friday, September 8th. Nominees should be mailed to chris.popper@townsquaremedia.com with the student's name, school and why you think they should be Athlete of the Week.
More From WDEA Ellsworth Maine