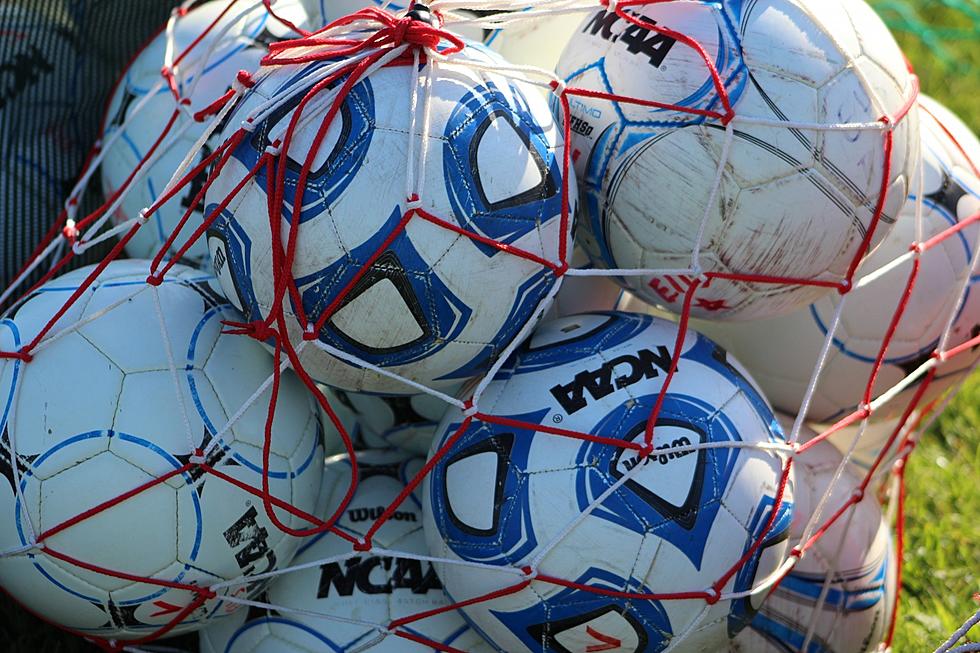 Ellsworth Boys Soccer Beats Presque Isle 5-1
Photo Chris Popper
The Ellsworth Boys' Soccer Team beat the Presque Isle Wildcats 5-1 at Del Luce Stadium on Saturday, October 7th.
Ellsworth's Scoring consisted of;
 Kal Laslie 1 Goal, 3 Assists
Cruz Coffin 1 Goal, 1 Assist
Alex McGowan 1 Goal, 1 Assist
Owen Frank 1 Goal
Hollis Grindal 1 Goal
Cooper Mitchell and Jackson Barry shared time in goal for the Eagles.
Presque Isle's goal was scored by Ryan Blackstone and  Dyllan Maple was in Goal. J
In the JV Game, Presque Isle beat Ellsworth 2-0.
Ellsworth is now 10-2-0 on the season. They have 2 games remaining in the regular season. On Thursday, October 12th they play the Witches in Brewer at 7 p.m. and then finish the regular season at home on Monday, October 16th when they host the MDI Trojans at 6 p.m.
Presque Isle is now 2-6-1. They host Old Town on Monday, October 9th at 1 p.m.
More From WDEA Ellsworth Maine