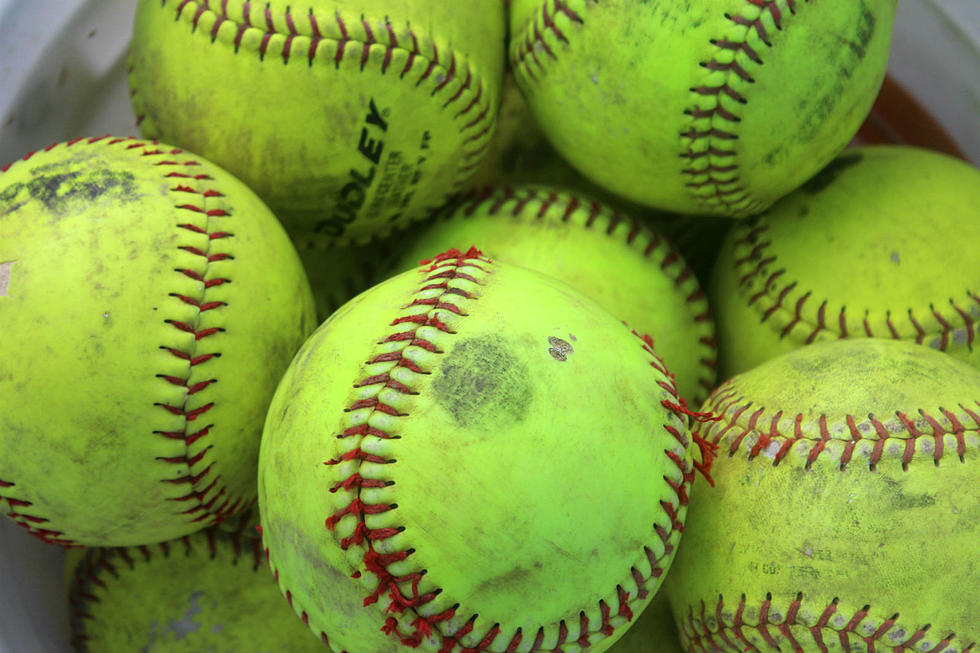 EHS Softball Sweeps Caribou 11-0 and 7-6 on Walk-Off scoring 5 in Bottom of 7th
Photo Chris Popper
It was a good day for the Ellsworth Eagles Softball Team, as they swept a doubleheader with the Caribou Vikings. They won the first game 11-0 and then came from behind winning game 2, 7-6 on a walk-off single by Annabelle Hackett, after being down 6-2. The games were played in Ellsworth on Saturday, May 1st.
In game 1, Tyler Hellum was dominant on the mound, striking out 15 and allowing just 4 hits. She didn't walk a batter.
At the plate Lexi Rossi and Casey Carter each had 2 hits, a double and single. Kayla Duhaime, and Alicia Havey each had 2 singles. Morgan Duhaime, and Hannah Richardson each singled.
Caribou's Gabby Southerland had 2 singles and Paige Hale and Brooke Moir each singled.
In game 2 Hannah Wagstaff was in the circle for Ellsworth. She allowed the 6 runs, although only 3 were earned. She gave up 13 hits but struck out 7.
Paige Hale was in the circle for Caribou. She gave up the 7 runs on 11 hits, striking out 2 and walking 2.
At the plate Alicia Havey had 3 singles, Annabelle Hackett had 2 hits with the game winning RBI. Reece Hellum had 2 hits.
Hanna Hughes had a double. Kayla Duhaime, Casey Carter, and Aaliyah Manning each had a single.
Ellsworth after dropping their opening game to Old Town has won 3 games in a row and are 3-1. They travel to Bucksport on Tuesday May 4th to play the Golden Bucks at 4:30 p.m.
Caribou is 0-4 and will play at Houlton on Thursday May 6th.
Thanks to Coach Jake Hackett for the stats
More From WDEA Ellsworth Maine