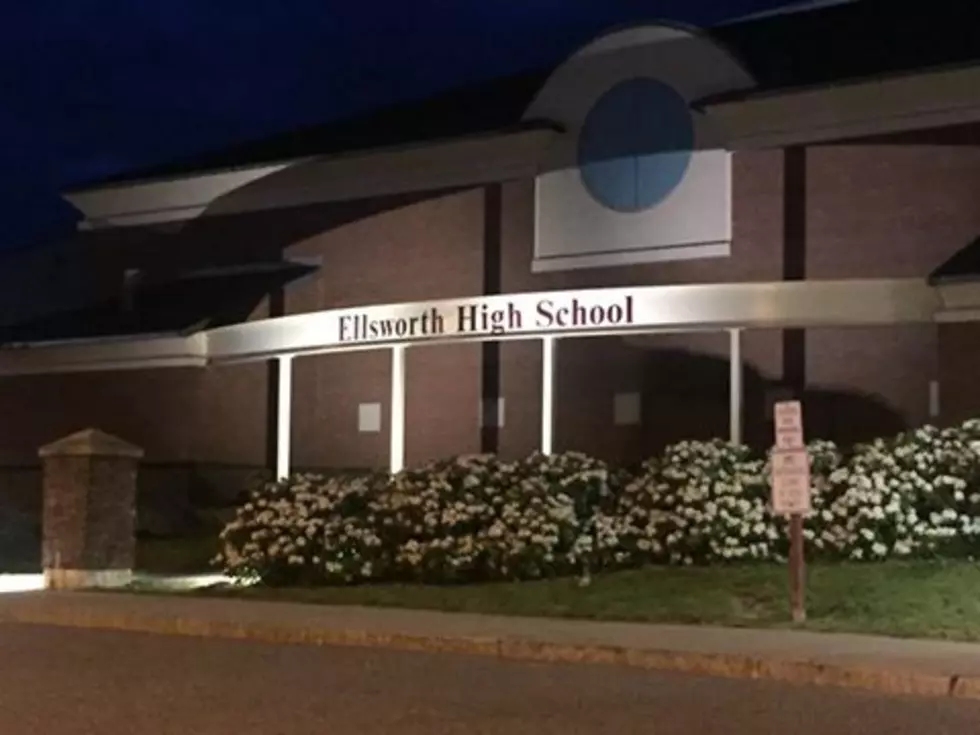 EHS Fall Parent/Player Meeting Monday September 14th 7 p.m. Via Zoom
Photo Ellsworth High School
All Ellsworth High School students interested in playing fall sports should attend the Fall Parent/Player meeting which will be held via Zoom on Monday night, September 14th at 7 p.m.
Students will be emailed the link for the meeting on Monday. Students may use their Chromebooks to participate in the meeting. There will be a lot of new information and procedures shared during this meeting and it is important to attend.
All student athletes must fill out the online forms at Rank One Sport before they start participating in practices on Tuesday. Students will not be able to participate but may watch if these forms have not been filled out. Please click on the link and follow the directions. If the Rank One Sport system does not find your student please send an email to jfrost@ellsworthschools.org (Some transfer students and new 9th grade students may not be in the system yet.)
Game schedules have not been drafted yet as Ellsworth High School is waiting for all opponents to confirm that they will be offering fall sports. These will be made public as soon as possible. Golf matches may possibly start as soon as  September 17th, as their season finishes on  October 10th

Rank One Sport Instructions
All Students participating in any co-curricular activity will need to have information registered in the Rank One website.
STEP 2: Click on "PARENTS CLICK HERE Online forms, schedules and more".
STEP 3: Click on "Go to Forms"
STEP 4: Please select the "STATE OF MAINE"
STEP 5: Please select "Ellsworth School District"
STEP 6:  Click on "PROCEED TO ONLINE FORMS"
STEP 7:  Create a parent account or click on continue as a guest. Benefits of creating a parent account include: Track the eligibility status of your student-athlete, allows you access to the PDF documents after they are submitted, getting important information about your student, and being able to sync your account with the Rank One Sport parent app, & more.
STEP 8: Fill out the 4 online forms:  Health/Insurance Forms, Physical Waiver (enter your student's upcoming physical date), Extra-Curricular Permission Form, Form of Release.  Make sure to fill in all boxes.  If there is no information, enter N/A. Also, when entering DOB make sure you enter mm/dd/yyyy use a zero if necessary for month or day.  For May 3, 2002 you would enter 05/03/2002
Your Students Physical Information will be uploaded with the most recent information we have on file (Parents do not have access to upload physicals).  If your student has not had a physical in the last year please make an appointment for them asap.  If they have had a physical in the last year and it is not on file, please have your PCP fax a copy to EHS - 667-5027  If you have a copy, those can be emailed to jfrost@ellsworthschools.org
Enter your number to get our free mobile app