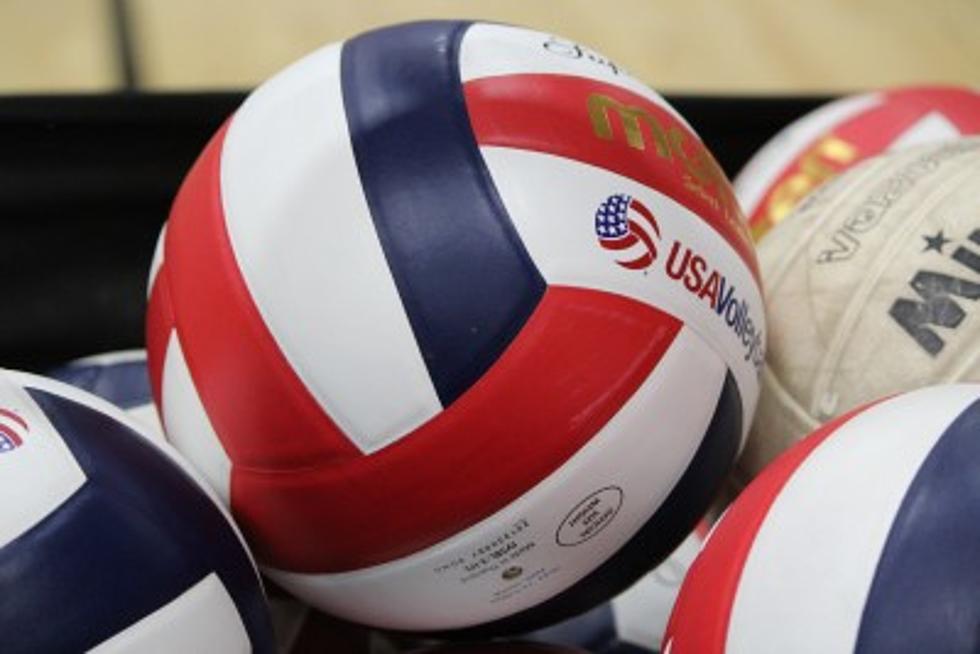 Eagles Defeat Warriors in Volleyball Thursday Morning
Photo Chris Popper
The Ellsworth Eagles were on the road early Thursday morning, traveling to Newport to take on the Nokomis Warriors in an exhibition match as both teams prepared for the start of the season.
The Eagles won in straight sets, 3-0. The individual set scores were 25-14, 25-16, 25-15.
Individual Ellsworth standouts according to Coach John Dyer
Shanteena Griffiths - 11 service points with 6 aces, 1 assist, 1 block and 10 digs.
Olivia Harmon - 10 service points with 4 aces, 4 assists, 1 kill and 8 digs.
Jocelyn Scully - 3 service points and 13 digs.
Charlie's Weaver - 12 service points with 6 aces, 4 assists and 5 digs.
Sophie Beal - 8 service points with 3 aces.
Coach Alli Dorr's JV1 team won their third in a row in straight sets.
Ellsworth is in action Saturday at Ellsworth Elementary Middle School  as they host a Jamboree.
Here is the Jamboree Schedule
Ellsworth's final preseason scrimmage is Monday at home against Narraguagus.
More From WDEA Ellsworth Maine