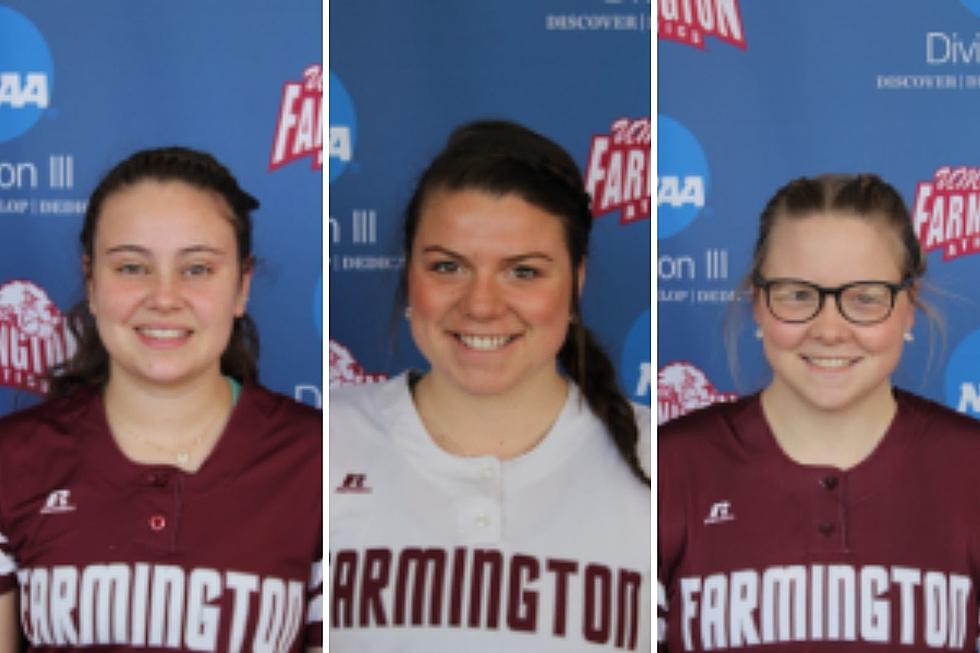 Checking In on Former EHS Eagles Playing Softball This Spring at UMaine-Farmington
(L-R) Leah Stevens, Callie Hammer and Katie Hammer Photos UMaine Farmington
There is a trio of former Ellsworth Eagles, Leah Stevens, Callie Hammer and Katie Hammer playing softball this Spring for the UMaine Farmington Beavers.
Leah and Callie are seniors, while Katie is a freshman.
Leah has played in 10 games this year for the Beavers. She is hitting .300 with 1 double and 1 run batted in with 2 stolen bases.
Callie has played in 10 games. She is hitting .303 with 10 hits including 1 double. She has driven in 3 runs and had 3 stolen bases.
Katie has played in 8 games and is hitting .222 She has 1 run batted in.
UMaine Farmington is 1-9 overall and 1-7 in the North Atlantic Conference. They travel to Bangor to play at Husson University for 2 doubleheaders on Saturday and Sunday, April 17th and 18th. Specators are not permitted at Husson.