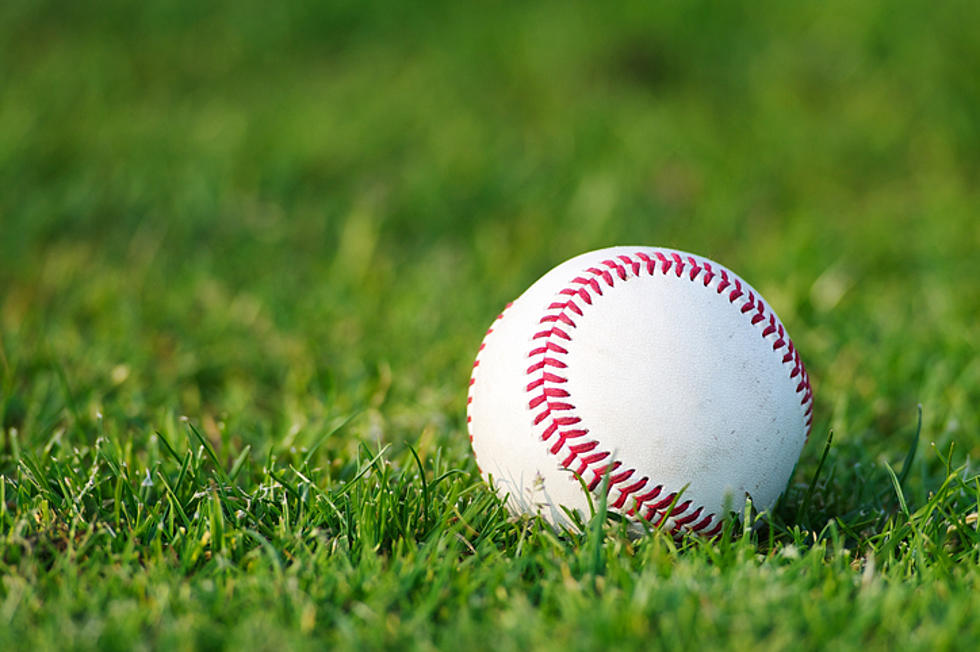 Bucksport Shuts Out GSA 12-0
kayintveen via Thinkstock
The Bucksport Golden Bucks scored in every inning except the 2nd and beat the George Stevens Academy Eagles 12-0 on Tuesday, April 25th in Blue Hill.
Gavyn Holyoke started for the Golden Bucks on the mound. He went 5.0 innings allowing just 1 hit, striking out and walking 6. Brandon Elden pitched the 6th inning, allowing 1 hit and striking out 1. Gunther Cyr closed out the game, pitching the 7th, striking out 1. He didn't allow a hit.
Sol Lorio started for GSA. He went 5.0 innings, allowing 8 hits and 7 runs. He struck out 4 and walked 3. Haven Smith went 1.1 innings allowing 3 hits and 3 runs, while striking out 4 and walking 2. Isaiah Radel went the final 2/3 of an inning, allowing 2 hits and 2 runs.
Brady Pert and Breton Lebel had the Eagle's lone hits.
Ayden Maguire batting leadoff had 3 hits for Bucksport. Jason Terrill also had 3 hits, going 3-5 with a run batted in. Brandon Elden had a pair of singles and drove in 2 runs. Connor Firch also had 2 hits and a run batted in. Holyoke helped himself at the plate with a double and 2 runs batted in. Silas Moor and Nick Clair each had a single.
Bucksport improved to 3-0. They will play at Dexter against the Tigers on Wednesday, April 26th at 4:30 p.m.
GSA is now 1-2. They play host to Searsport on Thursday, April 27th at 4:30 p.m.
You can vote for the Spring Week 1 High School Athlete of the Week HERE until Thursday night, April 27th at 11:59 p.m.
You can nominate a Maine High School Athlete for their accomplishments during the week April 24-29 HERE by Sunday, April 30th. We will then put together the list, on Monday, and then you'll then be able to vote on the nominees May 1st - 4th (11:59 p.m.) with the Spring Week 2 Winner being announced on Friday, May 5th. You can vote as often as you wish.
Please let us know in the email why you are nominating someone. Try to be specific with hits, strikeouts, how many goals,  how fast they ran, how high they jumped, etc
More From WDEA Ellsworth Maine