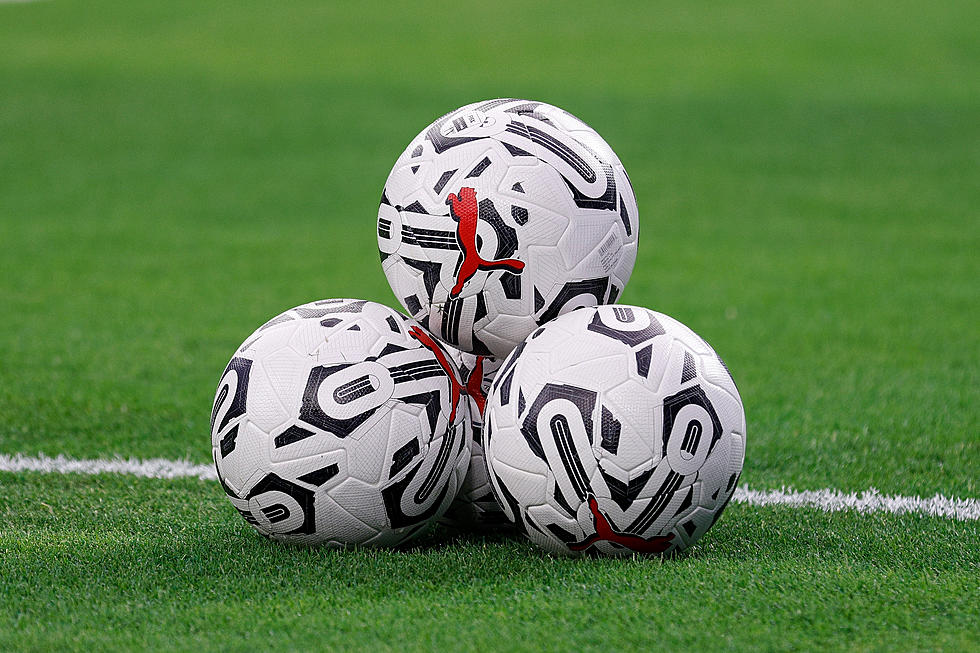 Attending the Class B Northern Maine Regional Soccer Finals – Here's What You Need to Know
Photo by Tim Warner/Getty Images
If you are planning on attending the Class B Northern Maine Regional Soccer Finals here's everything you need to know!
Who is Playing?
The Northern Maine Class B Northern Maine Regional Soccer Finals will feature #3 Ellsworth vs. #4 Hermon in the Girl's Game and #1 John Bapst vs. #2 Ellsworth in the Boy's Final.
What Times are the Games?
The Girl's Game begins at 4 p.m. with warm ups at 3:15 and Introductions at 3:50 p.m. The Boy's Game begins at 6:30 p.m. with warm ups at 5:45 p.m. and Introductions at 6:20 p.m.
Where are the Games Being Played?
The Turf Field is at Hampden Academy and the Weatherbee and McGraw Schools
Where Do We Park?
Handicap Parking is available through the Weatherbee and McGraw School Main Entrance at 24 Main Road North. Regular parking is available through the Hampden Academy Main Entrance, 89 Western Avenue. On site parking will not be available at either entrance until 3 p.m.
How Much are Tickets?
Tickets for adults are $10.00 for adults ($11.50 after convenience fee) and $5.00 for Students and Seniors (65 plus) ($6.25 after convenience fee)
How Do We Purchase Tickets?
Tickets are available ONLY online! You can go HERE to purchase tickets in advance for the Girl's Game HERE. You can purchase tickets to the Boy's Game HERE. 1 Ticket will get you into both games!
Can We Purchase Tickets at the Gate?
Yes you can! There will be a tent at the 89 Western Avenue entrance. The gate will open at 3 p.m. Tickets MUST BE PAID WITH A CREDIT CARD! CASH WILL NOT BE ACCEPTED!
Are there Restrooms and Concessions?
Restrooms are located on either side of the concession stand building and additional portable bathrooms will be available. The Hampden Academy Athletic Boosters will have the concession stand open.
How Did the Teams Advance to the Regional Finals?
#3 Ellsworth Girls beat Old Town in the Quarterfinals 1-0 and Medomak Valley 2-1 in the semifinals. #4 Hermon beat Gardiner 3-1 in the Quarterfinals and Presque Isle 6-0 in the semifinals. Ellsworth and Hermon split their season series.
#1 John Bapst beat Oceanside 5-0 in the Quarterfinals and Medomak Valley 3-0 in the semifinals. #2 Ellsworth beat MDI 5-0 and Winslow 3-2.  Ellsworth and John Bapst split their season series.
Will the Games Be On the Radio?
Both the Girl's and Boy's Games will be broadcast on AM 1370 WDEA. You can listen online at WDEA Internet Radio or on your smartphone or I-Pad by downloading the free WDEA APP. You can also listen on any Alexa enabled device
Will the Games Be Live-streamed?
WHOU will be livestreaming the games. This is a subscription service.
More From WDEA Ellsworth Maine