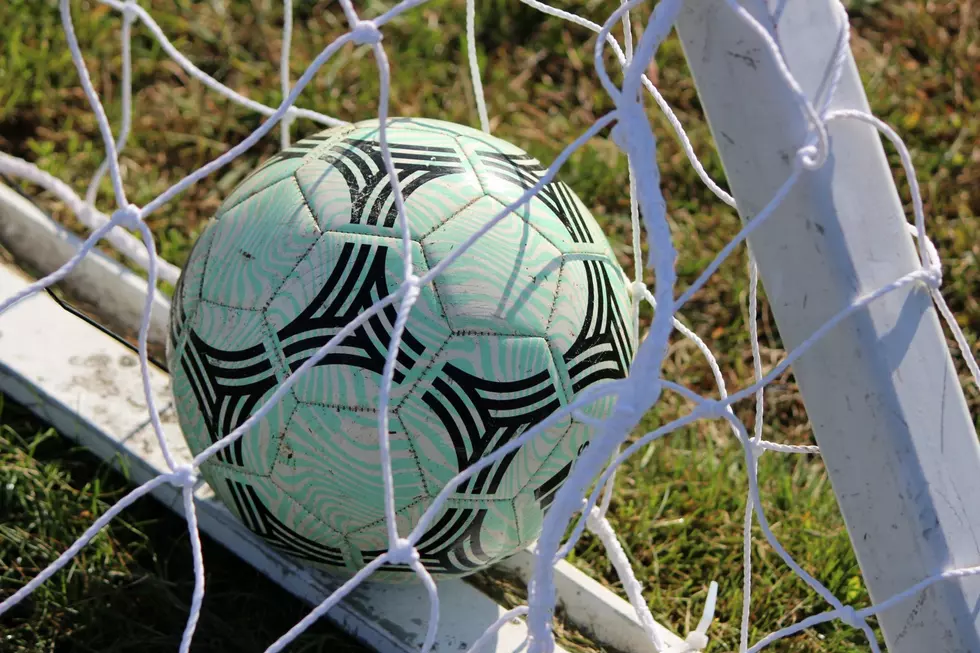 #2 Bucksport Girls Beat #3 Houlton in Class C Semifinals 3-1 to Move to Regional Finals
Photo Chris Popper
The #2 Bucksport Girls Soccer Team beat #3 Houlton 3-1 in the Class C semifinals on Thursday, November 2nd.
The game was scoreless through the 1st Half.
In the 2nd Half the Golden Bucks took a 1-0 lead on a goal by Lily Chiavelli with 22:43 left. Her goal was assisted by Haley Rose.
Bucksport made it 2-0 10 minutes later when Sam Cyr scored, unassisted with 12:10 left to go in the game.
Houlton scored 2 minutes later, as Kaitlyn Kenney scored with 10:14 left to go in the game, to make the score 2-1.
But, Sam Cyr scored her 2nd goal of the game, to give the Golden Bucks an insurance goal, and put the game away 3-1. Cyr's 2nd goal of the game came with 8:39 left to play.
Bucksport is now 16-0 and will play the winner of the #1 Fort Kent Warriors - #4 Central Red Devils semifinal. The Regional Final will be played on Wednesday, November 8th.
Houlton's season comes to an end with a13-3 record.
Thanks to Sarah Lanpher for the info.
More From WDEA Ellsworth Maine