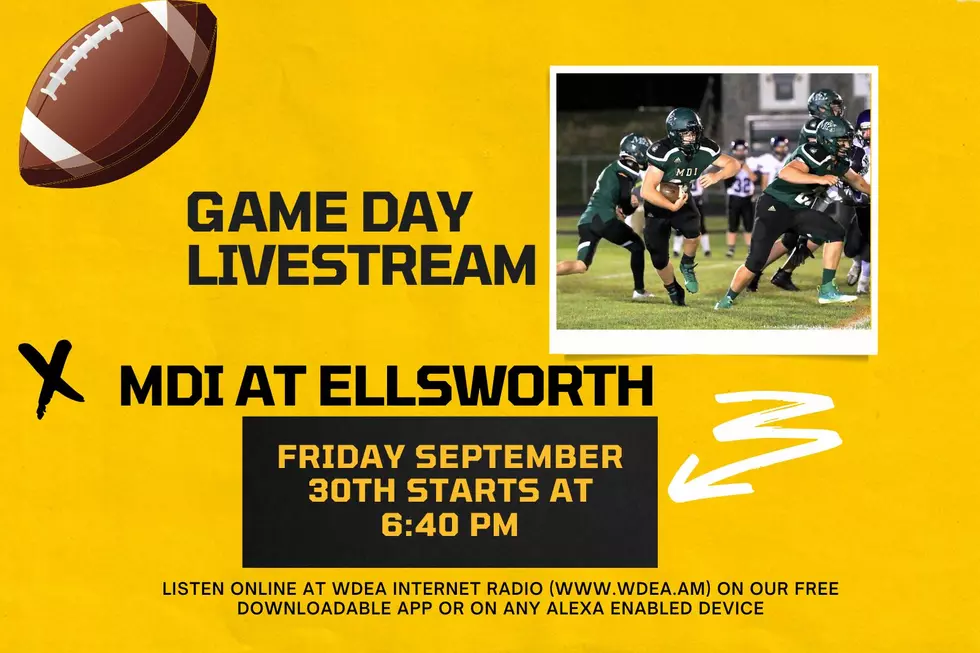 MDI Football vs. Ellsworth Friday Night September 30th
Chris Popper
The MDI Trojans travel to Tug White Field at Ellsworth High School to take on the Ellsworth Eagles Friday night, September 30th with the kickoff at 7 p.m.
You can hear the game starting with the pregame at 6;40 p.m. on WDEA Internet Radio, on our free downloadable APP and on any Alexa enabled device.
MDI comes into the contest with a 1-2 record while Ellsworth is looking for their 1st win, after starting the season 0-3.
The game will also be livestreamed on the Ellsworth High School You Tube Page. Do NOT click on any other links to try and watch the game. This is the only place you can watch the game. All other links are simply trying to scam you and gather personal information!
As always, the Ellsworth High School Football Team will be holding a canned food and pet food drive prior to the game. All canned food and pet food donated will be donated to the Loaves and Fishes Food Pantry.
On Thursday afternoon, WDEA's Chris Popper sat down virtually with MDI Head Football Coach Mark Shields for the MDI Coach's Show. You can see that below.
More From WDEA Ellsworth Maine