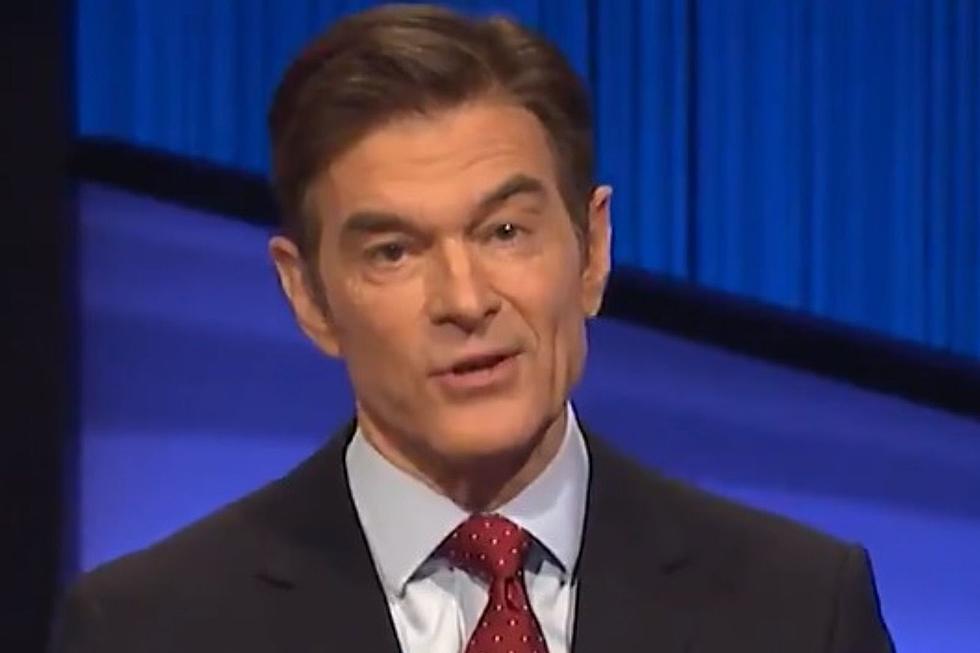 Maine Woman Appearing on Friday's "Jeopardy!" with Controversial Host Dr. Oz
Jeopardy! via Twitter
You love to see it -- Mainers making a national impact and getting national coverage for good, fun reasons. And this Friday, Portland gets represented on national TV all over again!
According to Channel 8 WMTW, an Arabic translator from Portland, Susan McMillan, will be one of the three contestants on this Friday's episode of "Jeopardy!" Susan will actually be the SIXTH Mainer to appear on the show in the last THREE years -- a pretty good average if you think about it!
Three Mainers appeared throughout 2020 alone, with Dennis Coffey of Old Orchard Beach being the most winning "Jeopardy!" Mainer of last year with $50,000 in January. Nathan Berger of SoPo scored just shy of $12,000 last May (and was the last Mainer to be on an Alex Trebek-hosted episode), and Tiffany Eisenhauer of Freeport popped up on the show last April. On top of that, Jessica Garsted of Augusta raked in $53,000 in her October 2019 appearance, and Allen Adams of Bangor won just shy of $10,000 back in October 2018.
BUT, that's not the full story, because this past Monday started the two-week stint of a guest host that the Twitterverse is NOT happy about.
According to an article in Decider.com, as soon as Dr. Oz was announced as the guest host for all of this week and next week's episodes, there was wicked backlash from fans, with one even calling Dr. Oz guest hosting "the most disgraceful disrespect to Alex's legacy."
The major disdain with Dr. Oz being a guest host seems to stem from the fact that fans (and even former contestants, according to the Decider article) feel like the show is all about proven facts and knowledge, and the view of Dr. Oz is that his medical views and advice can be quite the opposite.
BUT REGARDLESS of the controversy, one of our own goes into battle this Friday, and here's hoping that Susan reigns supreme and becomes the next Maine "Jeopardy!" Champion and has a long, successful, lucrative run! Good luck, Susan! We're rooting for you!
Can You Solve These Maine 'Jeopardy!' Clues?
KEEP READING: Here are the most popular baby names in every state
Using March 2019 data from the
Social Security Administration
,
Stacker
compiled a list of the most popular names in each of the 50 states and Washington D.C., according to their 2018 SSA rankings. The top five boy names and top five girl names are listed for each state, as well as the number of babies born in 2018 with that name. Historically common names like Michael only made the top five in three states, while the less common name Harper ranks in the top five for 22 states.
Curious what names are trending in your home state? Keep reading to see if your name made the top five -- or to find inspiration for naming your baby.
More From WDEA Ellsworth Maine