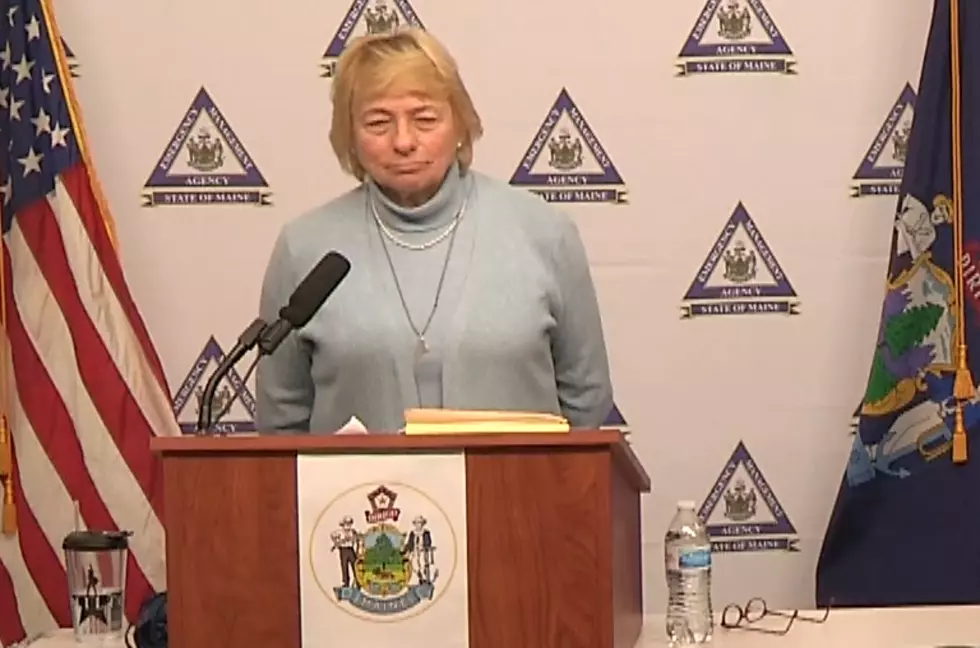 Governor Mills Extends State of Civil Emergency for 30 Days
Maine Public via Vimeo
Governor Janet Mills announced Tuesday she would extend Maine's state of civil emergency order for 30 days.
The order extends to May 15 the time the governor is able to use her emergency powers and deploy state resources to combat the coronavirus.
The governor's original emergency declaration was to expire on April 15. By extending it 30 days, Mills said it gives the state more time and flexibility to combat the virus.
"The continued spread of this deadly virus demands our sustained response," Mills said during Tuesday's Maine CDC press briefing.
She said this doesn't mean that all the measures that have been taken -- such as the "stay-at-home" order -- will extend until May 15. However, Tuesday's order does extend her authority to continue the stay-at-home order beyond its April 30 sunset if necessary.
Some of the enacted emergency measures include:
Monday, saw the highest number one-day increase of confirmed cases of COVID-19. On Tuesday, those numbers were not as high, but the total number of cases statewide stands at 734.
Enter your number to get our free mobile app
More From WDEA Ellsworth Maine