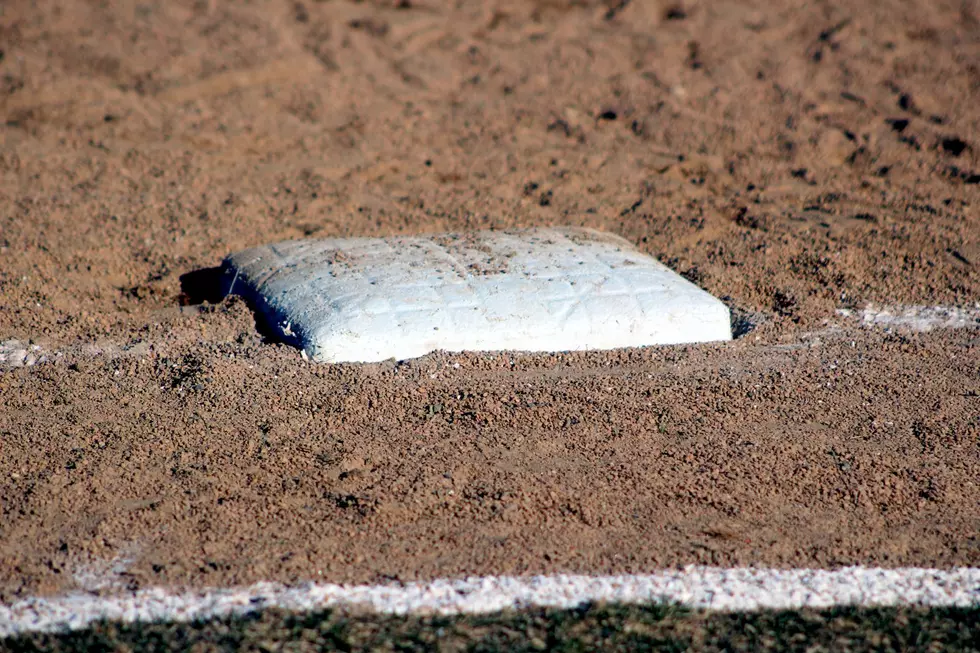 George Stevens 1-Hits Sumner Wins 14-0
Photo Chris Popper
Sol Lorio 1-hit the Sumner Tigers as GSA beat Sumner 14-0 in a run-ruled 5 inning game on Wednesday, April 19th to open the 2023 season.
Lorio struck out 14 and walked just 1. He needed just 70 pitches.
Cameron Walden, Bretton Lebel, Lorio, Brady Pert and Haven Smith all doubled for the Eagles.
For Sumner Logan Crowley started on the mound. He went 2.1 innings allowing 9 hits and 8 runs. He struck out 4 and walked 2. Cole Faulkingham came on in relief and pitched the final 1.2 innings allowing 6 hits and 6 runs. He struck out and walked 2.
Bryson Parritt had Sumner's lone hit.
GSA now 1-0 will play at Mattanawcook Academy in Lincoln on Friday, April 21st at 1 p.m.
Sumner, 0-1 will host Bucksport on Friday, April 21st at 1 p.m.
If you are an administrator of a Maine High School Baseball or Softball Gamechanger page please add chris.popper@townsquaremedia.com as a fan so we can write recaps of the games.
The 92.9 High School Athlete of the Week resumes, starting next week. You can nominate a Maine High School Athlete for their accomplishments during the week April 17-22 HERE by Sunday, April 23rd. You'll then be able to vote on the nominees April 24-27th (11:59 p.m.) with the Spring Week 1 Winner being announced on Friday, April 28th
More From WDEA Ellsworth Maine