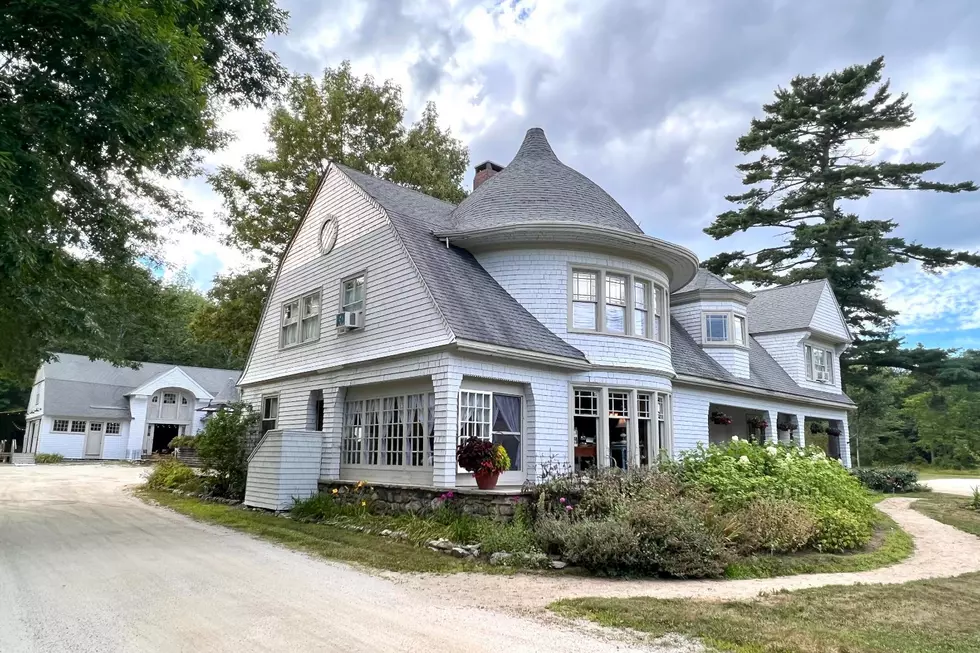 Well-Known Barncastle Inn in Blue Hill is For Sale
Dana Moos, Swan Agency Real Estate
Barncastle was built in 1884 as one of the earliest and largest summer cottages in Blue Hill. Large? It is more than 9,000 square feet. It's located at 125 South Street in Blue Hill.
Originally it wasn't called Barncastle. It was Ideal Lodge. Owned by Boston Ideal Opera Company's Effie Hinckley Ober, and designed by Boston architect, George Asa Clough who was a Blue Hill native and Effie's childhood friend.
It is on the National Register of Historic Places. But often the claim to fame sited was the wood-fired pizza once it became an Inn and restaurant.
If you haven't walked around the property you might not realize that it was built around a house at the time that was owned by the owner's mother.
Fast forward to more current times, and things changed due to the pandemic. The restaurant stopped in-house dining and offered only take-out service.
It is a restaurant that has an outdoor seating section.
And also a bar with entertainment.
Also, it is an inn.
With five different guest rooms to rent.
Even a gift shop.
All those possibilities are available, or it could become someone's private residence again. The real estate listing is with Dana Moos of Swan Agency Real Estate.
130 plus years since it was erected, my guess is many are curious as to what will be next for the well-known Barncastle.
Maybe the next owner will restore the color to its original barn red, and change the name back to Kline Cottage.
LOOK: Things from the year you were born that don't exist anymore
The iconic (and at times silly) toys, technologies, and electronics have been usurped since their grand entrance, either by advances in technology or breakthroughs in common sense.
See how many things on this list
trigger childhood memories—and which ones were here and gone so fast you missed them entirely.
More From WDEA Ellsworth Maine