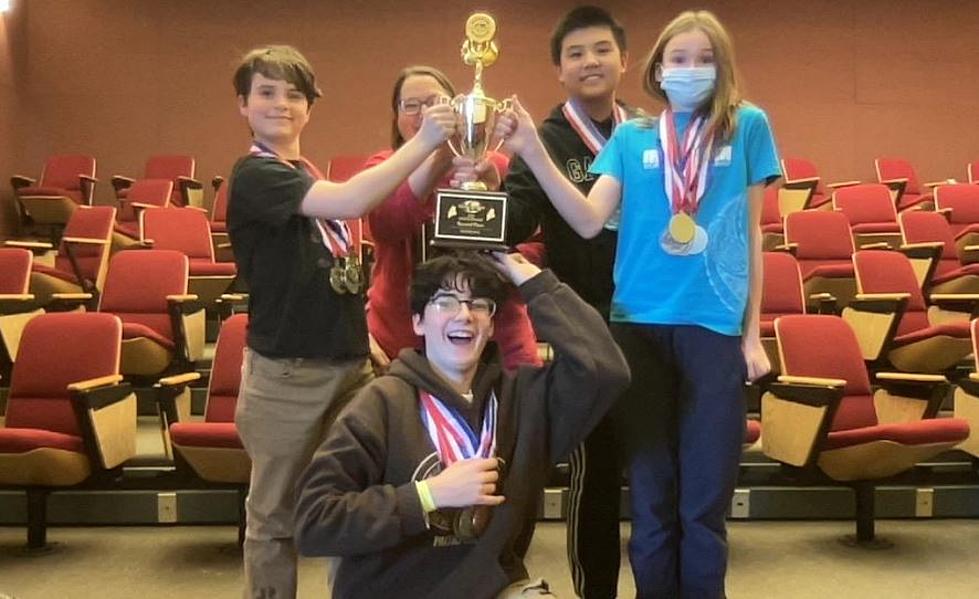 4 Conners Emerson Students Excel at State Science Olympiad Tournament
Conners Emerson State Science Olympiad Team Photo CES School
Bar Harbor students excelled at the State Science Olympiad held at the State Science Olympiad Tournament at the University of Maine on Saturday, April 8th.
The team consisting of 4 students from the Conners Emerson  School brought home 22 medals on Saturday and finished 2nd!
Meeting weekly since July 2022, they managed to compete in 16 out of 23 events, winning the gold medal in 9. On Saturday they were also able to have a tour of the 3-D printing facility including the 3-D printed house.
The team was made up of Cora VanDongen, Caspar Rampacek, Alex Ren, and Poppy Sandin and were coached by Mary Mackay.
More From WDEA Ellsworth Maine